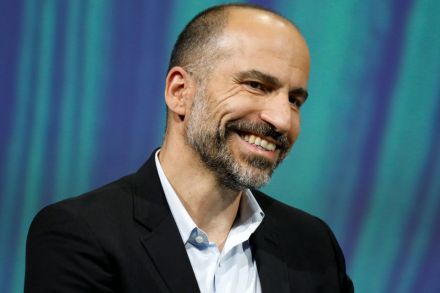 Uber Technologies is talking with Alphabet Inc's autonomous driving unit Waymo about using its technology on Uber's ride-hailing app, Reuters reported said on Friday. Uber CEO Dara Khosrowshahi said on stage at the Code Conference on Wednesday that Uber's relationship with Waymo was "getting better" since Uber in February agreed to pay Waymo $245 million in shares to settle a legal dispute over trade secrets.
"We're having discussions with Waymo. If something happens, great. If not, we can live with that, too," Khosrowshahi said.
While Reuters said Waymo declined to comment, it is known to have proceeded with plans to operate without Uber's help, developing a fleet of cars that it said has self-driven 9.7 million km on public roads.
In a lawsuit filed last year, Waymo said that one of its former engineers who became chief of Uber's self-driving car project took with him thousands of confidential documents. The lawsuit cost Uber both time and money in its self-driving car development.
Khosrowshahi said he believed that the technology behind autonomous driving will be shared, and that any company such as Waymo that wants to lead the sector will need to partner with Uber because of Uber's network of smartphone users. Waymo plans to roll out an app-based service this year that offers rides to passengers in a fully self-driving Waymo car with no driver. It also has a partnership with Lyft Inc, a rival of Uber.
Uber plans to restart its own self-driving car operation in the coming months, Khosrowshahi said. The company shut down testing in Arizona this month after a fatal crash involving one of its vehicles. "We will get back on the road over the summer," he said, adding that the fatal episode eventually "is going to make us a better company."