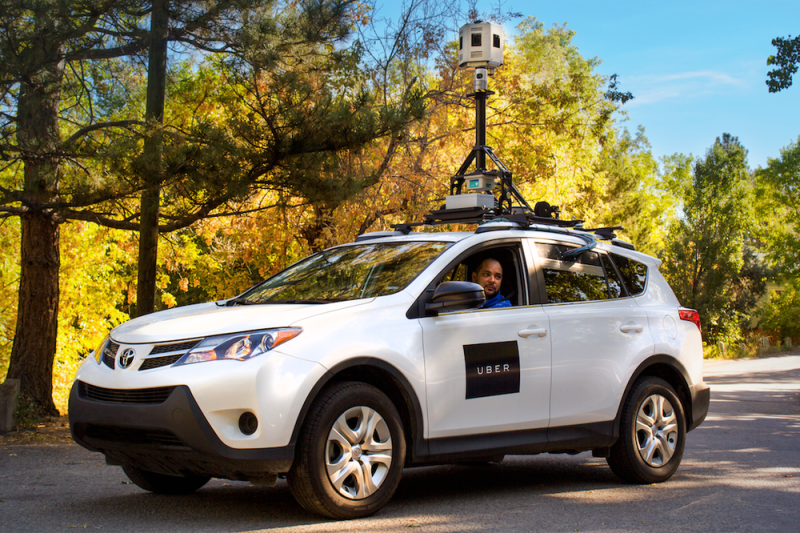 South Africa: Uber has rolled out mapping vehicles in South Africa's most congested city in Cape Town recently. Inspired from Google Street View vehicles, Uber's fleet of 21st century cartographers are kitted with rooftop cameras that will record street imagery of their surroundings while they are driven around picking up passengers in the Mother City.
According to a survey done by GPS and navigation company TomTom, Cape Town has a 30% increase in overall travel time compared to free flow traffic. Mexico City and Bangkok ranks highest of 174 cities monitored with 59% and 57% respectively in overall traffic time increased compared to free flow.
The company has recently announced its plans of improving driver efficiency by calculating more accurate estimated time of arrival (ETAs) and helping drivers navigate the best route from A to B. To date it has relied on Google Maps here like it does in most cities around the world.
Since launching in Johannesburg in 2013, the San Francisco-headquartered company has rolled out its operations to fifteen cities across eight African nations, and claimed around one million active users a week across the continent. In total, Uber currently has around 60,000 "driver partners" in Africa—half of those are based in Cairo.
Besides the United States, the ride-hailing service this year started collecting street-view photos in Mexico, Canada and the United Kingdom.
The initiative is part of Uber's grand plan to map the world's streets, in order to "augment and improve" its existing mapping technology. Although many assume it's simply laying the groundwork required for its autonomous vehicle program, which relies on various sensors in order to fully understand their surroundings.