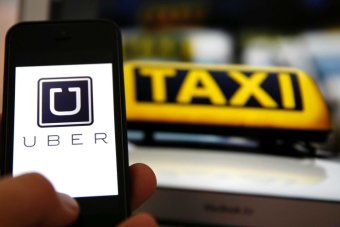 US: Uber has partnered with a satellite imaging company that provides content to both Apple and Google as part of a drive to boost its own mapping capabilities. DigitalGlobe captures high-resolution aerial images that are already used by many companies for mapping products, and the company has now revealed it will do the same with Uber in order to help the ride hiring app "improve pick-up and drop-off locations".
The aim appears to be to increase the Uber app's "location intelligence", according to DigitlGlobe's blog post on the announcement, for both drivers and riders. Uber has been making moves in its mapping department for some time and has snapped up engineers from a range of high profile places – including the former head of Google Maps, Brian McClendon, who is now running Uber maps.
The actual details of this new mapping deal have not been revealed, but we can add it to the list of developments Uber has in the pipeline to improve the service. The company is also said to be working on driverless car technology in their research lab.