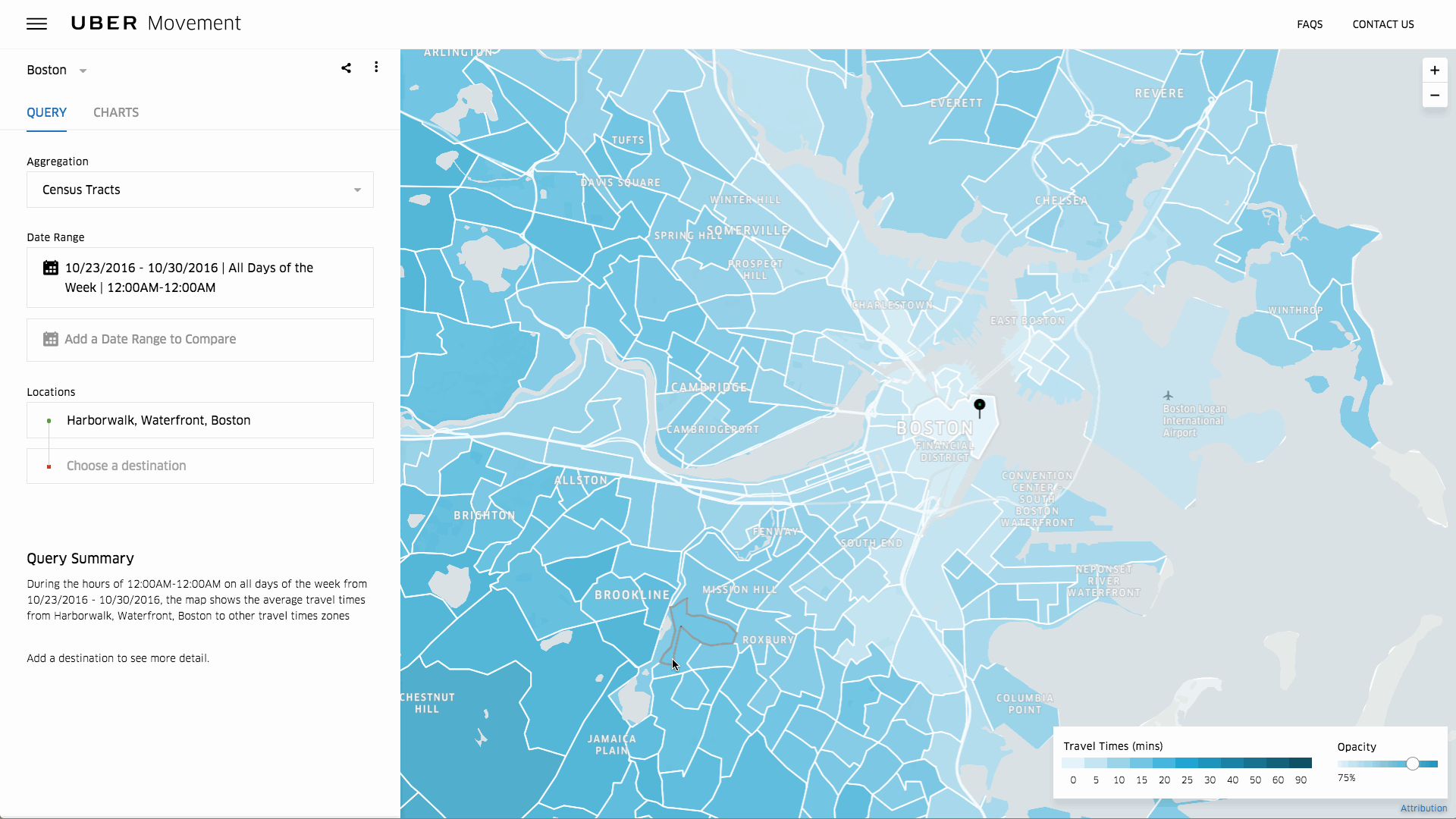 US: Uber Movement is now live. Announced in January, the service finally went live today. The website gives anyone the access to some of Uber's internal demand and usage data. Planners using Uber Movement will be able to search for average trip times between two points for specific times of day, days of the week, and months, information that could help cities improve traffic flow.
With Uber Movement, the company hopes that cities and urban planners can use the data to support projects that would help reduce congestion and generally help people get from point A to point B faster. But despite its good intentions, the project wasn't met with the warm reception Uber expected.
Uber Movement's GPS-extracted information will help city planners to examine traffic patterns and monitor how infrastructure changes like road closures can impact congestion. Routinely tracking such behavior could help city planners make decisions about where to place new lanes to compensate for shutdown road lines during renovation periods.
For now the data is only available for a handful of cities, including Bogotá, Boston, Manila, Sydney and Washington, D.C. The map data comes with accompanying charts that display helpful facts, like travel times broken down by time of day and day of the week. From within the available web app you can explore average travel times between any two neighborhoods.
Uber is making this data available for download in CSV files under Creative Commons, Attribution Non-Commercial licenses so that it can be easily added into models.
Any infrastructure improvements that cities can make with Uber data will improve outcomes for Uber drivers and customers. The faster drivers can get passengers to their destination, the faster they can jump to the next fare.
Uber also has a rocky history with city governments. It has jumped into fights over regulations that would curtail its activities. The latest battlefield is New York City, where Uber is refusing Mayor Bill de Blasio's demand that it share with the city data on when and where it drops off every passenger.