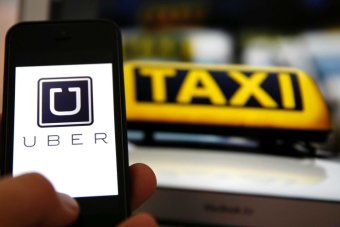 UK: Regular Uber or GoCatch drivers will face higher insurance costs under a new plan to use GPS data for calculating insurance premiums. The scheme was announced by the NSW Government yesterday, and will require drivers who take more trips to pay more for their Compulsory Third Party Green Slips. However, it's not clear whether prices for passengers will go up as ridesharing providers look to wear the increased costs.
The so-called "dynamic premium pricing" has been established to find some middle ground between the average premiums paid by taxi drivers and ridesharing drivers. According to the Department of Finance, Services & Innovation, taxis pay AU$7,800 per year on average for a CTP green slip, and they're almost 12 times more likely to make a claim compared to ordinary drivers. By comparison, ridesharing drivers pay between AU$537 and AU$886 per year for their premiums.
"Using telematics, a form of in-vehicle technology already used by most operators, will allow us to record how often a driver is on the road, at what time of the day and how safely they drive," said NSW Minister for Innovation Victor Dominello. "It will enable us to price Green Slip premiums accordingly."
Taxi and ridesharing providers will be required to share this trip data with insurers to help calculate costs. Drivers will then pay a one-off CTP premium followed by "top-up" payments based on how much they drive. "If ride-share drivers are driving more, yes they will pay more," Dominello told the ABC. "But if you're a ride-share driver who only drives on the weekends you won't pay as much." The scheme is set to start in July 2017, subject to NSW Parliament approval.