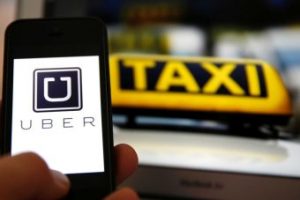 US: To develop a system where a fleet of vehicles can make the most complex maneuvers while carting passengers around without the help of a driver, Uber is focusing on market expansion. And hence, it has bought a San Francisco-based artificial intelligence start up – Geometric Intelligence. All 15 people from the start-up will be absorbed by Uber. Terms of the deal were not disclosed.
Meanwhile, Enter Gary Marcus and Zoubin Ghahramani, founders of Geometric Intelligence have been appointed as co-directors of Uber's new in-house research arm on artificial intelligence, the ride-hailing company announced on Monday.
The aim of the research arm is to apply Artificial Intelligence (AI) in areas like self-driving vehicles, along with solving other technological challenges through machine learning. Both Marcus and Ghahramani have been associated with Uber since the acquisition of their start-up, Geometric Intelligence. But unlike most AI start-ups that generally follow one method of study of artificial intelligence, Geometric Intelligence takes a multidisciplinary approach to the field.
"Every major company realizes how essential AI is to what they're doing," Dr. Marcus said in an interview. "Because of the scale of data people are operating on, even the smallest gains in efficiency can turn out enormous changes at these companies, especially in terms of profit."
With the Geometric Intelligence deal, Uber, which is now valued at close to $70 billion, said it hoped that Dr. Marcus's team could harness the wealth of data it collects from the millions of daily Uber rides. The company wants to use the data to make major advances in how computers behind self-driving vehicles think and make decisions on the road.