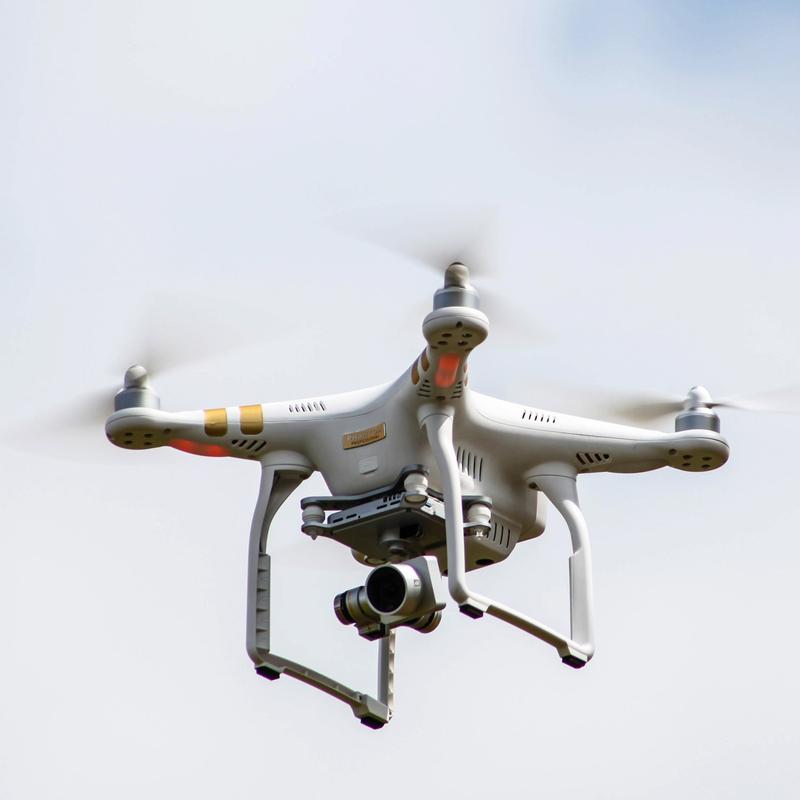 US: Drones have augmented the abilities of professionals in various industries, but nowhere else they have made an impact as they have in mining. Engineers and operators in mining are using drones in conjunction with existing techniques and tools to create more powerful workflows that have made these operations safer and more efficient. Drone surveys are by and large replacing traditional ground surveys, or expensive methods like LIDAR surveys.
UAVs have given operators access that was previously unheard of, along with the ability to collect more valuable data, all while reducing the time spent gathering that info. That time and effort around gathering such info is something Iain Allen knows all too well. As Senior Manager, Mining Information Technology at Barrick Gold, his position involves monitoring new and innovative technologies relevant to spatial data collection, management and analysis. In this role he's seen and experienced how drones are changing operations.
"The biggest change that UAVs have enabled is around stockpile volumes," Allen said. "With conventional surveying, it's inherently unsafe to have people on the stockpiles, so we would do the best we could, and it was very time-consuming. With UAVs, we get better data, faster and more safely. We can get 3D models as often as we want."
Those additional abilities are important, but there are logistical and legal challenges associated with being able to realize such benefits. How will or won't the people working a site treat UAVs if the push to see them utilized comes from the corporate level? Additionally, FAA regulations in the United States have caused many organizations to pull back from their plans around drones, even as companies in places like France and Canada see the benefits in terms of their bottom line, and how they impact safety issues throughout a site. How such logistical and legal issues are resolved and worked through will ultimately determine the sort of impact UAVs can have throughout the mining industry.
Traditional surveying methods take days, sometimes even weeks, to complete. Emmanuel de Maistre has seen how UAVs have helped change the paradigm around data collection as the CEO of Redbird, an analytics company processing drone-acquired data, at scale.
"With drones, the approach is totally different," de Maistre mentioned. "Data is captured by a robot and can then be processed and extracted automatically with a cloud platform. As a result, the drone-acquired information can be made available to virtually anyone on the site. This kind of process creates the possibility for customers to better monitor their sites, improve their productivity, and save costs."
For most mining companies, the main operating cost is fuel on account of the energy it takes to move such heavy equipment from one place to another, even when that space is relatively small. When the data captured from a drone is appropriately processed and analyzed, an organization can alter their on-site movements to ensure they're getting the lowest fuel consumption possible.
Source: expouav