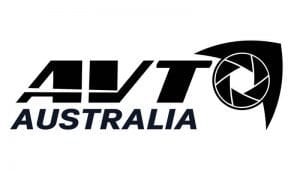 Australia: UAV Vision, an Australian company that specializes in high-performance imaging systems for air, ground and maritime domains, will be trading under a new name – AVT Australia – as part of its corporate rebranding initiative.
The new branding represents the strategic partnership between UAV Vision and Ascent Vision Technologies. The two companies formed a close partnership in 2014 to deliver the best-in-class imaging systems for intelligence, surveillance and reconnaissance; counter UAS; and air defence missions. To prevent confusion, the companies will share a common name, which will be reinforced with a combined logo.
Founder and CEO of Ascent Vision Technologies and CEO of Ascent Vision Technologies Australia, Tim Sheehy, said
"Our new name and logo reflect the progressive future we are establishing for the company. A stronger partnership between the companies will help us deliver the very best solutions to our customers. This is an exciting time for the company, having secured several large defense contracts with US, Australian and allied militaries. We are experiencing rapid growth across multiple market sectors and are innovating now more than ever.
With numerous projects in the pipeline, we look forward to the year ahead, where we will continue to strengthen our partnerships, innovate and grow our teams in Australia and the United States."