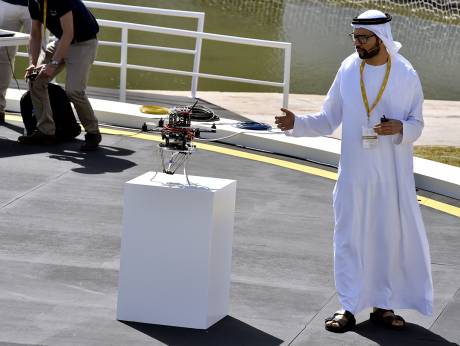 UAE: The UAE will stop importing drones that fail to the match the new specifications for unmanned aerial vehicles (UAVs), a senior Emirates Authority for Standardization and Metrology (ESMA) official said. In May, ESMA approved the new regulatory standards that included a surveillance system for detecting unmanned aerial vehicles.
"Our new standards will come into effect from mid-September following which all drones will need to have a unique serial number. Therefore, no drones will be allowed to enter the country that don't meet our specification," Essa Al Hashmi, director of conformity department, ESMA, told a local news daily.
"Under the new standards, there will be no video or voice recording facility for leisure and commercial drones, while a system to track their geographical location will be required.
"The product will not be allowed … in the market unless it has a certificate of adherence to specification released by us and our stakeholders, such as the UAE Ministry Interior, Telecommunications Regulatory Authority, and the General Civil Aviation Authority."
Drones for research and development as well as security purposes will be exempted from the new specifications. According to Al Hashmi, drones currently available for sale in UAE shops will have up to early next year to conform with the new standards.
"Whatever is currently in the market will be allowed to be sold up to the beginning of 2018, but thereafter it will have to go back to the manufacturer for certification [getting the unique serial number]."
Al Hashmi revealed that fines will be issued as per the ESMA's 2001 regulations, with manufacturers facing USD 8174 penalty and a lawsuit.
"The Federal Safety Law will be applicable in case of any injury or accident with fines going up to USD 817,438 . This is applicable to drone users as well if they deviate from safety requirements," he said.