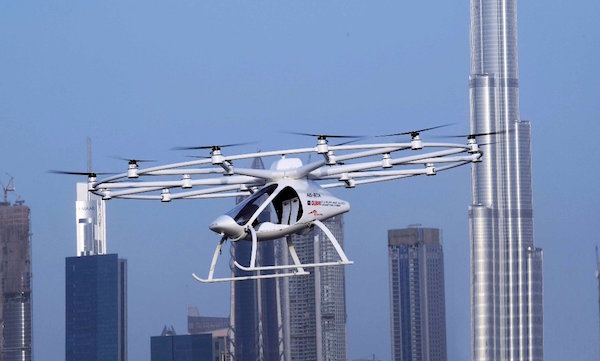 UAE: UAE has announced a unified electronic platform for unmanned aerial vehicles (UAVs) to be used for recreational and commercial purposes.
The platform, which is called "Unified Pilot System for Unmanned Aircraft Products and Systems," boosts the UAE government's endeavor to provide a civil aviation environment and a safe community for practice. It will be used to obtain unmanned aircraft information and adhere to the UAE standards established by the Committee for Monitoring the Implementation of the Light Sports System.
The details of the platform were announced at a press conference held in the presence of Major General Dr. Ahmed Nasser Al Raisi, Chairman of the Light Air Sports Committee, Abdullah Abdul Qader Al Maeeni, Director-General of the Emirates Authority for Standardisation and Metrology, ESMA, and Omar Saeed bin Ghalib, Deputy Director-General at the General Civil Aviation Authority.
Major General Al Raisi affirmed that the committee has taken up a large number of significant initiatives and carried out campaigns to spread awareness, as well as issued regulations and laws related to the safety and security of civil aviation and air traffic.
"The development of UAV technology is on the rise locally and globally, and with the continued improvement in technology, we are likely to see rapid growth in UAV activity in the next few years.
While UAVs have the potential to have a positive impact on many parts of life in the UAE, they can also pose a number of risks, especially in safety, security and privacy, if not properly used," said Saif Al Suwaidi, Director-General of the General Civil Aviation Authority.
"Traders and suppliers are now required to register their products from unmanned aircraft through the unified electronic platform, which will be introduced today, an electronic platform for registering products that will be used in the country's atmosphere in accordance with the requirements and standards of the General Authority for Civil Aviation.
"The legalization of this issue represents a proactive step to avoid any potential challenges arising from the expansion of UAVs.
"These measures contribute to supporting the national economy and avoiding any negative consequences resulting from the expansion of the use of unmanned aircraft. The UAE regulation is the first of its kind in the world and will help anyone who wishes to develop a system of auditing these products," Al Maeeni added.