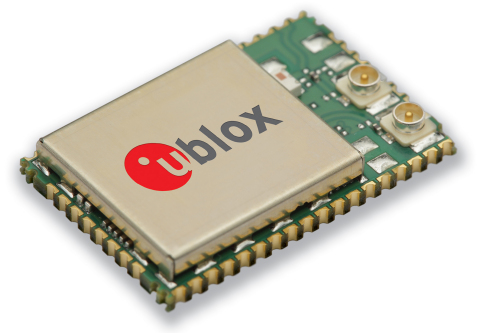 Switzerland: Global electronic components distributor Digi-Key Electronics has announced a partnership with u-blox to distribute their products in the U.S.
According to the partnership, Digi-Key will offer u-blox's latest GNSS and 3D Dead Reckoning position modules, as well as LTE, HSPA, CDMA, and GSM modules. In addition, Digi-Key will promote u-blox's advanced BLE and Wi-Fi modules, along with evaluation kits and blueprints.
Applications supported include Transportation/Telematics, Industrial Monitoring, Energy and Smart Grid, Healthcare, Home and Building Automation, Smart City and many more. u-blox products support a wide temperature range, with most products supporting up to 85°C.
"We are delighted to have Digi-Key as our new and only distributor for the US," said Nikolaos Papadopoulos, President of u-blox America. "We wanted to offer engineers, universities, and makers with a Digi-Key account the ability to bundle the purchase of our products with other components they are using for their designs. This will allow customers to more efficiently develop prototypes and get to market faster."
"We are excited to partner with u-blox," said David Stein, VP Global Semiconductor at Digi-Key. "Our US customers now have access to the most advanced versions of u-blox's wide range of positioning, cellular, and Wi-Fi/Bluetooth products and evaluation kits."