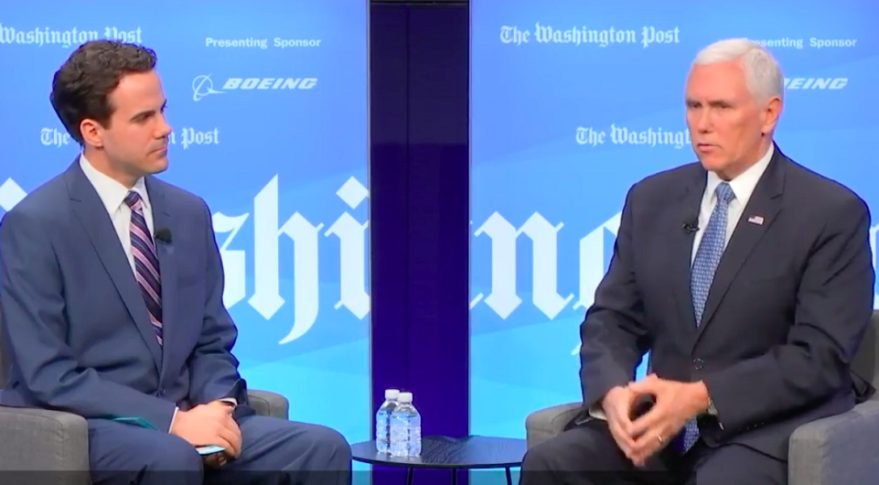 US: Vice President Mike Pence said that President Trump is looking forward to form a special army for space which will be authorized by Congress next year. He further makes his point at the Washington Post "Transformers Space" event by saying that there is enough bipartisan support for the authorization of space force regardless of which party will win the majority in November.
Praising the administration Pence stated that the President is motivated and the government is taking solid steps towards its new mission. The first and foremost step of which is the recommendation from the National Space Council to get a U.S. Space Command formed as a unified military command, as well as a Space Development Agency to accelerate innovation.
He further explains that 60.000 people who are working in the Defense Department and the intelligence community should be brought together in one place.
Regarding the cost of the Space Force, Pence views are somehow different from Air Force Secretary Heather Wilson's assessment that a new service could cost up to $13 billion over five years. "I have great, great respect for Secretary Wilson," he said. The cost could be lowered by using existing resources. "An awful lot of what we'll do is consolidating."
Giving answer to the critics Pence calmly said that the Space Force correctly suits Trump "Make America Great Again" narrative. "This is an issue that Republicans and Democrats have spoken about for some time. But Trump seized on it." On the campaign trail, "there's a lot of enthusiasms for Space Force. I think there's many Americans who remember those glory days of the 1960s," he said. "Millions of Americans, whatever their politics, would agree that somewhere along the way we lost our vision and passion. The Space Force taps into that American aspiration." He further stated.
Trump ordered the Pentagon to establish a Space Force in June but he has not yet issued an official policy directive that lays out the steps ahead.