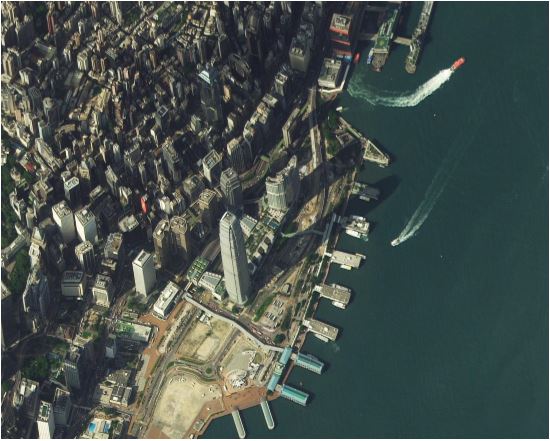 China: The TripleSat Constellation of the Twenty First Century Aerospace Technology has completed its one year in space. The TripleSat Constellation, which is also known as Beijing-II in China, comprises of three State-Of-Art low cost optical small satellites developed in cooperation with Surrey Satellite Technology Ltd (SSTL). Developed in the UK, the TripleSat Constellation is capable of providing very high resolution panchromatic and multispectral images, with a 24km swath width.
Launched on July 10, 2015, the TripleSat-1, 2 and 3 satellites were injected into the same 651km orbit. All three satellites have been moved to their designated orbital positions, 33 minutes behind each other and will be maintained at the configuration over the lifetime of the TripleSat Constellation, which makes it possible to target anywhere on the Earth once per day.
The high Signal to Noise ratio is enabling the satellites to produce excellent very high-resolution images. Since the start of operations in October 2015 to the end of June 2016, the TripleSat Constellation has acquired more than 120,000 scenes worldwide. To celebrate the anniversary of the successful launch of the TripleSat Constellation, 21AT has published a beautiful image atlas and will hold a reception at the exhibition stand during the ISPRS conference in the Czech Republic from July 12-19.
For commercial operations, 21AT (Asia) in Singapore and a global distribution network have been established to support streamlined access to the worldwide market. Two ground stations have been installed in Beijing and Singapore to increase the data capacity and for international data distribution. Twenty First Century Aerospace Technology Co. Ltd (21AT) is the first commercial Earth Observation satellite operator in China.