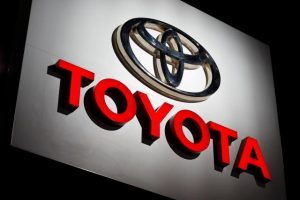 US: Toyota Motors is increasing its investment in startup companies to get a better grip on emerging technologies that have the potential to disrupt its existing line-of-business, according to the head of Toyota's corporate venture arm.
Toyota AI Ventures said that it is co-leading an $11.5-million seed investment in May Mobility, a Michigan based startup that is developing self-driving shuttles for college campuses, central business districts and similar low-speed applications.
Located in California's Silicon Valley, Toyota AI Ventures is not more than a year old.
With a budget of $100 million, the company now has disclosed investments in seven early-stage startups, from Boston to London to Tel Aviv. The common thread is advanced technology, particularly artificial intelligence, robotics and big data, that are expected to propel self-driving cars and on-demand ride sharing fleets.
Toyota AI Ventures has invested in two robotics startups, as well as a company that specializes in mapping for self-driving cars and drones, another that uses artificial intelligence to analyze big data, and one that is developing electric air taxis.
With rapid advances in technology and new mobility applications, "the auto industry is under siege," Adler said in an interview to Reuters.
"Part of our mission is to understand where innovation is happening, tap into disruption in the market and acquire firsthand knowledge of those disruptive signals," said Jim Adler, managing director of Toyota AI Ventures.