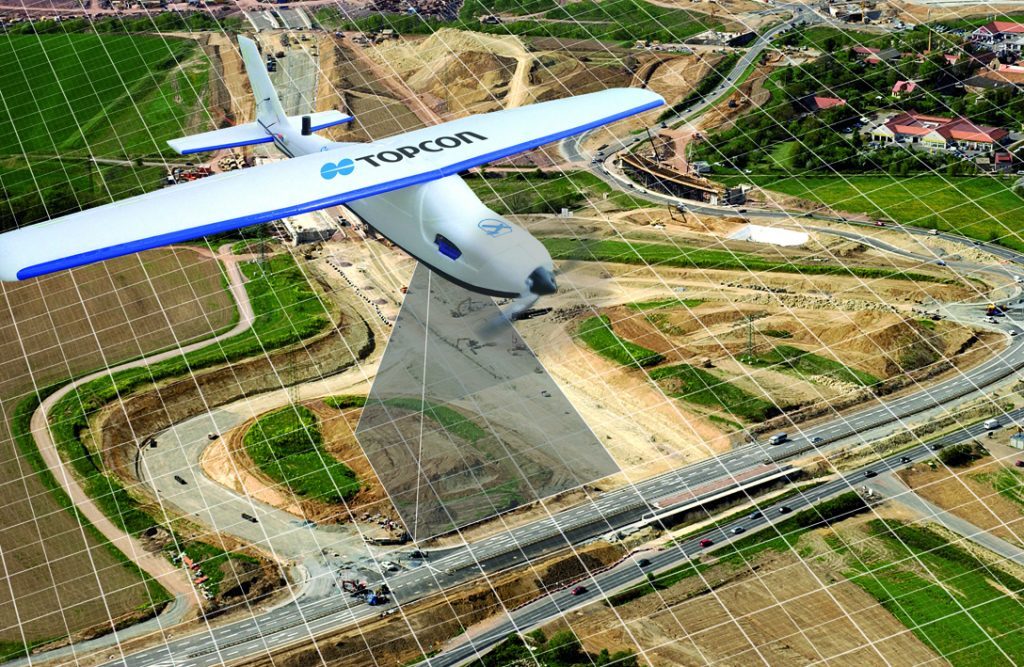 US: Topcon has released two new UAS mapping kits for its Sirius Pro unmanned aerial system. The kits are designed to produce the most accurate solutions for automated mapping of construction sites, building facades, mines, quarries, disaster areas — and more without regard to terrain. Both systems include an enhanced MAVinci Desktop Flight Planning software upgrade.
The first new package — Sirius UAS City Mapping Kit — includes a Fuji X-M1 8 mm lens designed to better capture urban surroundings. "It allows the image capture of vertical facades such as buildings, infrastructure and construction sites," said Charles Rihner, vice president of the Topcon GeoPositioning Solutions Group.
"The upgraded flight planning software optimizes the planning, preparation and processing to automatically produce a textured 3D model. Additionally, the kit allows the acquisition of 3D models and orthophotos when flying below 50 m altitude," he said.
The second new package — the Sirius UAS High Resolution Mapping Kit — comes with a Fuji X-M1 27 mm lens. "This package allows the collection of images at the highest possible resolution for applications such as construction site monitoring, survey and mapping topography," said Rihner. "It allows operators to obtain higher resolution images at the same altitude as compared with a standard lens."