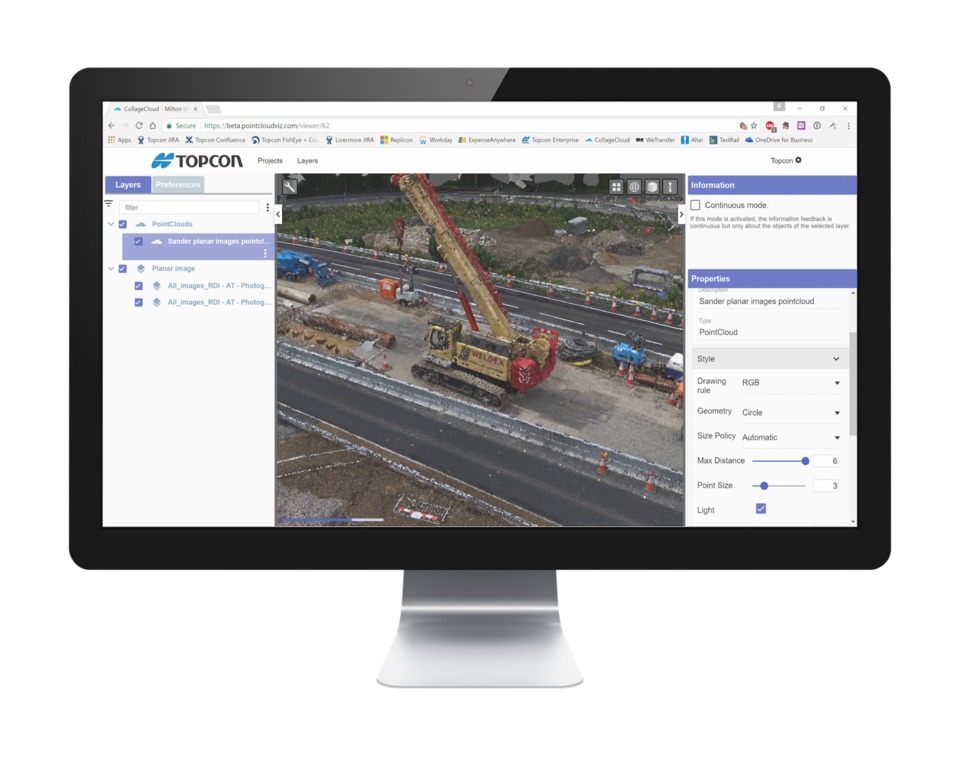 US: Topcon Positioning Group has announced a new web-based service for integration with the MAGNET® Collage desktop mass data processing software, which is called MAGNET Collage Web. The web based service simplifies collaboration and sharing of 3D point cloud data.
MAGNET Collage is designed to provide a "single environment" solution for professional processing and publishing data from laser scanners, mobile mapping devices, traditional surveying instruments and modern paving scanners.
Jason Hallett, vice president of Topcon global product management, said "MAGNET Collage Web offers a sleek platform, accessible through a web browser, that integrates with the MAGNET Collage Office version to allow professionals to publish and share their mass data maps in a user-friendly and intuitive 3D web-based environment". "The solution offers more universal access to point cloud models by eliminating the need for installed software with high-performance computing requirements."
He adds "This new integrated web service features fast loading point cloud visualization combined with unique high-fidelity rendering to reveal precision data on demand.  Free access to the software is available to see it first hand and 'fly a model' at the MAGNET Collage Web page.
Use of scanning technologies in the survey and construction industries has experienced an uptick in recent years.  Scanning hardware has advanced in its ability to capture job site data, and software innovation is accelerating to match that development.  Overall, the technology is in an early adopter phase when it comes to some of the common industry applications such as creating topographic maps, stock pile volume calculations, as-builts, and quality control.  Our new service removes previous barriers for project teams looking to share 3D point cloud models inside their company or as a service to others."