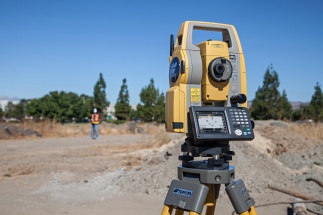 US: Topcon Positioning Group, a world leader in positioning technology for the survey and construction industries, and Bentley Systems, the leading global provider of comprehensive software solutions for advancing the design, construction, and operations of infrastructure, announced new developments in the constructioneering workflow initiative.
The Bentley Year in Infrastructure Conference 2018 (YII) marks the first anniversary of the launch of the Constructioneering Academy initiative of Topcon and the Bentley Institute. The program has been held in multiple locations across North America and Australia throughout the first year and now expands into Europe with the first London-based Constructioneering Academy, part of the YII.
"The Constructioneering Academies are filled with a mix of professionals from companies, governmental agencies and organizations who are involved in putting important infrastructure projects into motion and seeing them through to completion. The uniqueness of the dialogue taking place among participants, representing more than 80 organizations in the first year, cannot be overstated," said Ewout Korpershoek, executive vice president of Topcon Positioning Group. "The program's educational and collaborative atmosphere is creating awareness of potential productivity gaps that can be encountered on a project, and how those gaps can be filled, resulting in a paradigm shift in how work can be accomplished."
Alan Lamont, Bentley Systems' vice president for Digital Advancement Academies, said, "The active participation and feedback that we have experienced during the various Constructioneering Academy events have been very informative and encouraging. The level of interest and feedback demonstrate that there is a clear need for automated digital workflows between design and construction to help project teams be more efficient and avoid mistakes. We look forward to expanding the reach of Constructioneering Academies to other geographic locations."
"We are looking forward to building upon the success of the inaugural year of the Constructioneering Academy," said Ron Oberlander, vice president of Global Professional Services for Topcon Positioning Group. "The industry needs these types of programs as a catalyst to drive digital automation adoption. A key part of the initiative is the interaction of field and office professionals from the 'front lines' and we are excited to provide this opportunity to professionals around the world.
"We believe the Constructioneering Academies are truly fostering progress. For the industry to be successful in meeting future infrastructure demands, we have to change the mindsets and processes on how we approach construction. What Topcon and Bentley have initiated and will continue to evolve is an exciting journey to help shape that change," Oberlander said.