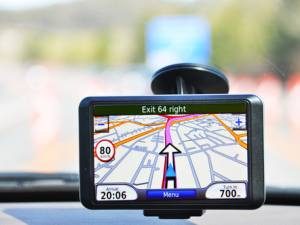 The Dutch multi-national confirmed that it has concluded a transaction with a specific category of local entrepreneurs that would see its South African maps business attain Level 1 B-BBEE status effective from January 1, 2018.
 TomTom has grown from a Dutch-based start-up company (founded in 1991) into a leading multi-national, global brand with close on 5 000 employees driving innovation in the mapping, navigation and more recently – autonomous vehicle markets. TomTom's products are sold to customers across various markets, reaching over 800 million people around the world every day.
 "TomTom have been active in South Africa for the past decade and are fully committed to it's transformation imperatives" said Jeroen van Zoest (EMEA CFO). "We have been very deliberate in the execution of our B-BBEE plans and believe that we have achieved the ideal balance between global depth and local agility – our value proposal will be richer for this" says van Zoest.
 Whilst TomTom's telematics and consumer divisions will remain in their current form, its maps business will be renamed mapIT as part of the transaction.
 The new entity will now be chaired by Kamal Ramsingh and see Nalini Moodley assume the Financial Director role. Sbu Luthuli will also join the board of mapIT. Etienne Louw – previously managing director of Tom Tom SA – remains with the business as its Commercial Director.
 Louw says, "Our transformation into mapIT heralds a new era for our business….apart from our improved B-BBEE credentials, we are excited at the prospect of co-creating solutions with our customers and partners."
 Ramsingh is a self-confessed life servant of technology and serial entrepreneur, has occupied several senior positions in large local and multi-national businesses. Ramsingh was very complimentary of the TomTom global leaders saying "Jeroen and his extended team displayed true professionalism and a real commitment to making a difference. This bodes well for our future relationship".
 On the future prospects for mapIT, Ramsingh believes that "we are truly in the era of hyper disruption and where data has become the new crude oil. Our relationship with a global leader like TomTom provides an ideal platform for us to build a differentiated set of offerings for the African market. "