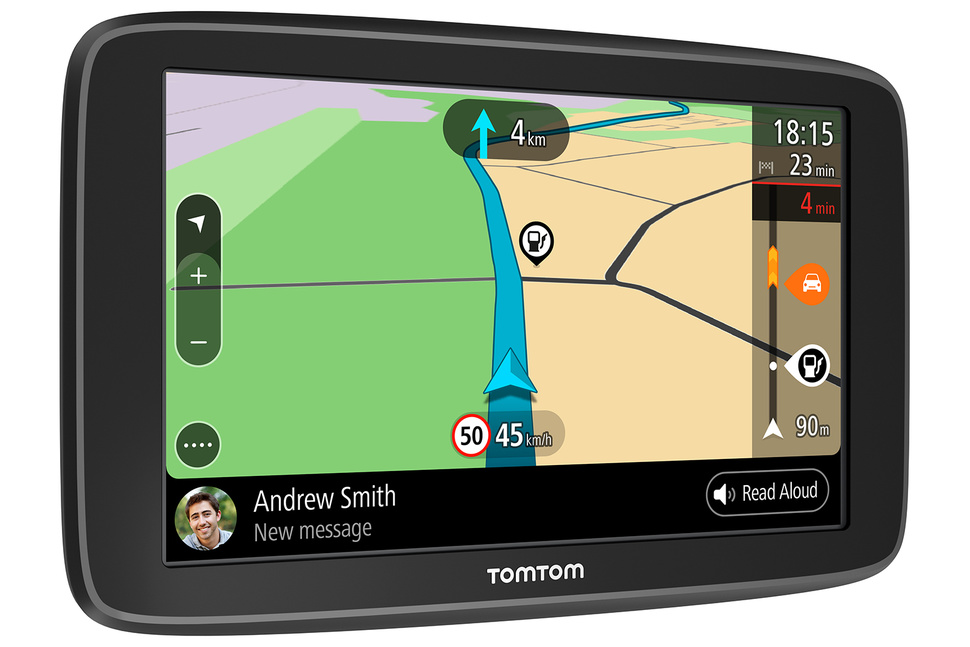 US: TomTom has announced that two new sat navs for those without devices installed into their cars already, or those who don't want to use their phones.
The TomTom Go Basic is an entry-level sat nav in name and price but comes loaded with many features.
It has built-in Wi-Fi that can receive updated maps and software without the need to connect it to a computer. It can also be connected to a smartphone so that notification can be received on the screen.
The sat nav also picks up the users driving habits, so the more the drive uses it for directions, the better it will get at predicting the destination in "My Places" before having to change it manually.
You can also use TomTom MyDrive before you set off, to work out your route and see live traffic updates on a PC, phone or tablet. A TomTom Road Trips feature is included, with community suggested routes to personalise and improve your journey.
For caravan or camping enthusiast, the sat nav has dedicated functionality just for you. Not only does it feature TomTom Road Trips, as the Go Basic above, but it has Lifetime camper and caravan world maps.
These ensure that you are driving on the right road suited to your vehicle type, weight, size and speed. There are also camper-specific points of interest, including camper spots and caravan sites.
The TomTom Go Basic is available in 5 and 6-inch models, for £149.99 and £179.99 respectively.