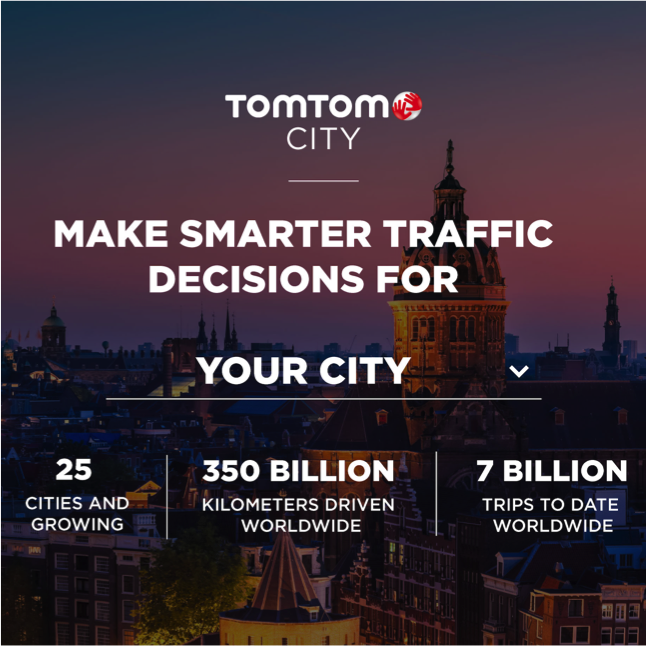 Netherlands: TomTom has launched a city traffic portal that provides live traffic and travel updates in a number of cities across the globe. Interested users can access the service from the company's website. The city traffic portal service is free and can be accessible from any internet-enabled computer, tablet or smartphone.
The service shows content like live traffic status and incidents and other driver-based information in cities. This will enable consumers to check their journey routes first and plan the best route. The provision of the information to traffic management experts also means they will be able to deal quicker with traffic issues.
Status indicators show the current average speed observed in the city compared to average speed when there is no congestion; a congestion barometer showing relative congestion compared to a free-flowing period; and a snapshot that shows the number of road closures, construction areas and accidents currently in the city.
In addition, TomTom City also shows the traffic incidents on a map, and the traffic flow (speed) on a map. All Real Time Traffic information on TomTom City is updated every minute. Initially, 25 cities in 18 countries are being covered and this will expand to include more cities and products throughout the year.
Ralf-Peter Schäfer, head of traffic at TomTom, said: "TomTom City gives drivers and traffic managers essential insights into the real-time traffic situation and the historical bottlenecks in key cities. This is an important step in our mission to help reduce delays for all drivers. Using data from over 450 million devices globally we are creating services that will help cities and connected cars work together to optimise the road network."
Source: Owler