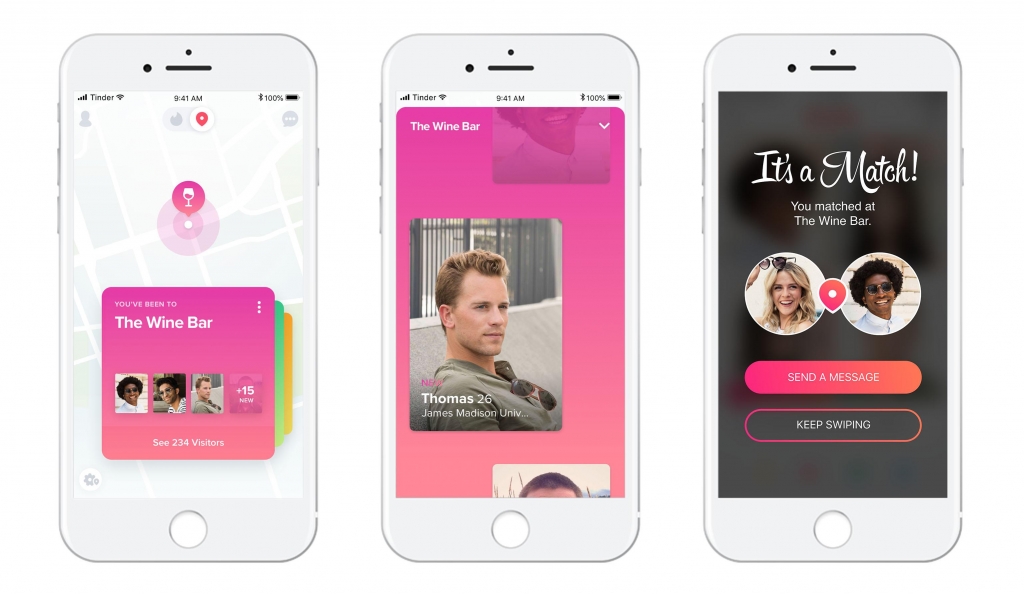 Developers of the dating app Tinder is improving the way they match users with the launch of a new service called Places.
According to reports, Tinder Places goes live this week through a public beta. However, the rollout of the new feature will be limited to three cities including Australia's Sydney and Brisbane, as well as Santiago, Chile. Tinder Places was also previously tested on closed beta within these cities.
Once Places goes live, the Tinder app will be updated and will add a button on the Discovery screen. "You can opt in by tapping 'Turn Places On.' Start going places and you can then swipe on potential matches who have also visited the same cool spots," Tinder said in a blog post.
Currently, all Tinder users can find possible dates or "matches" relatively close to their location. However, the Places feature will make the matching process more refined. With Tinder Places, users can start swiping right or left on people that could be several feet away from them.
The main idea is to let Tinder users find matches who also frequently go to the same coffee shops or other hangout spots they love. To achieve this, Tinder announced that they have collaborated with search-and-discovery mobile apps Foursquare and Mapbox.
Tinder apparently saw that sharing locations could be a cause of concern to many. So in a blog post, developers assured users that Places was "built with privacy in mind." Tinder promised that locations will only be shared once the user leaves their hangout spot.
There is also going to be an option to disable Places. The dating app company also assured users that private locations like banks, hospitals, and homes will not be shared as well.
Meanwhile, WIRED noted that Tinder Places was visibly announced about a month after Facebook revealed their plans of introducing their own dating app service. The same report suggested that the addition of Places is a move for Tinder to let their users find matches beyond their appearances on their profiles.