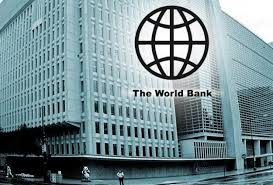 US: The World Bank and UN-GGIM collaborated in the development of the Integrated Geospatial Information Framework (IGIF), which was endorsed at the eighth session of the United Nations Committee of Experts on Global Geospatial Information Management (UN-GGIM) from 1 – 3 August 2018 at the United Nations Headquarters in New York. This framework and subsequent implementation guide is designed to help member states to better manage their geospatial information at national or sub-national levels.
 As next steps, the World Bank will provide assistance to countries to apply the IGIF at the country and local levels. The first country-level Action Plan has already been prepared for Palestine and, at the sub-national level, for Tirana, Albania. The work is underway in other countries such as Vietnam and Guyana.  Simultaneously, the World Bank is working with partners to advance plans for more countries.
In this context, the World Bank announced a call for action and an ambitious goal to help at least 30 countries in three years, to cover activities like;
Development of the geodetic reference framework
Financing of Continuously Operating Reference Stations (CORs)
Collection of fundamental data
Establishment of a geoportal
Financing equipment/computers/systems
Training and capacity building programs
Support in drafting laws and regulations in this area
 The process of requesting World Bank support for investment in geospatial information involves the responsible agency for a geospatial information infrastructure to send a request to the World Bank through their Ministry of Finance. Once the request has been formally received and accepted, the Bank mobilizes a team of experts to work with governments to prepare the Action and Investment plan and detailed project.