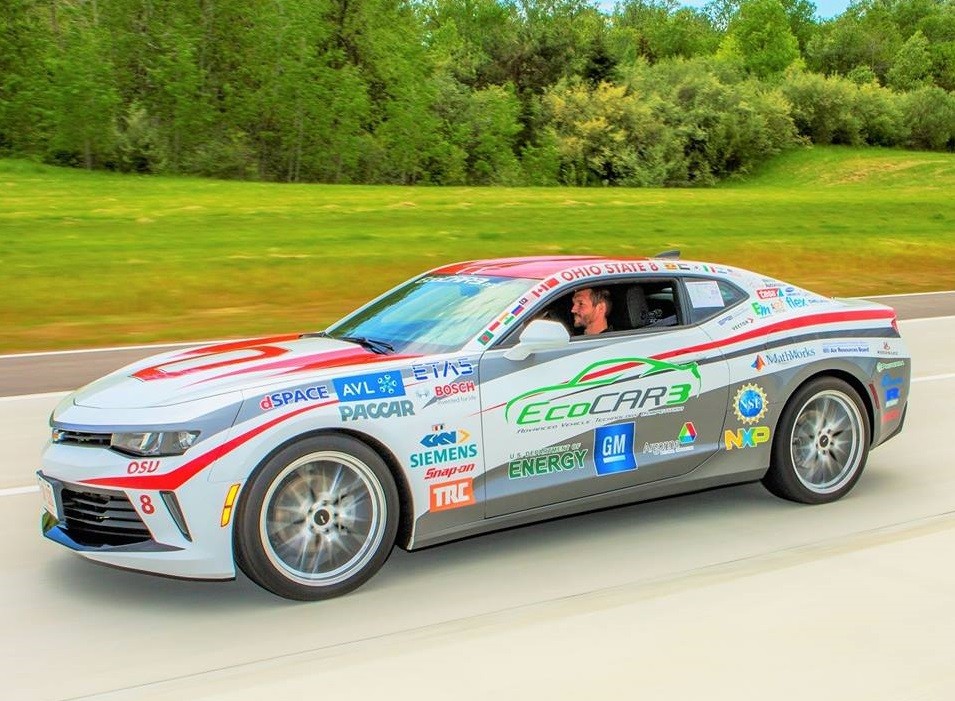 US: The U.S. Department of Energy (DOE), General Motors and MathWorks announced the launch of the EcoCAR Mobility Challenge, the latest DOE-sponsored Advanced Vehicle Technology Competition (AVTC), revealing the 12 competing universities and the Chevrolet Blazer as the vehicle platform selected for the competition.
The headline sponsors are the U.S. Department of Energy, General Motors, and MathWorks, and the challenge is managed by Argonne National Laboratory, making EcoCAR the ultimate training ground for future leaders in the automotive industry.
"The future of transportation and mobility is evolving and bringing forth new technologies, challenges, and opportunities" said Acting Assistant Secretary, Cathy Tripodi. "The EcoCAR Mobility Challenge allows students to develop innovative technologies to keep America at the forefront of this changing landscape and provide consumers convenient, cost-effective options for personal mobility."
EcoCAR is a collegiate automotive competition aimed at developing a highly skilled, domestic workforce by providing hands-on experience designing and building next-generation mobility solutions to meet our nation's future energy and mobility challenges. Participating teams will apply advanced propulsion systems, electrification, SAE Level 2 automation, and vehicle connectivity to improve the energy efficiency of a 2019 Chevrolet Blazer – all while balancing factors such as emissions, safety, utility, and consumer acceptability.  SAE Level 2 automation refers to a vehicle that has combined automated functions, like acceleration and steering, but the driver must remain engaged with the driving task and monitor the environment at all times.
EcoCAR teams will use onboard sensors and wireless communication from the vehicles surrounding environment to improve overall operation efficiency in the connected urban environment of the future. 
A foundational principle of EcoCAR is the use of Model-Based Design, a mathematical and visual design approach using MATLAB and Simulink that enables users to quickly and cost-effectively manage projects, collaborate on designs, and develop complex embedded systems.
"EcoCAR serves as an experimental laboratory, where students get to play and learn with real world tools and technologies that will help them secure jobs and build careers," said Lauren Tabolinsky, academic program manager, MathWorks. "We are excited to once again partner with the DOE and GM in supporting this next generation of engineers as they adopt multi-disciplinary design and development approaches to experiment, fine-tune and succeed in this challenge."
To be successful, universities will need to recruit a diverse team of students and faculty, spanning many engineering disciplines such as mechanical, electrical, computer and software engineering, as well as communications, marketing and project management. This multi-disciplinary emphasis imitates a real-world automotive industry environment and provides graduates the technical and leadership skills needed to enter the field fully prepared for careers that will help shape the energy and mobility industry for years to come.
The participating universities include:
Colorado State University

 

(

Fort Collins, CO

)

Embry-Riddle Aeronautical University (Daytona Beach, FL)

Georgia Tech

 

(

Atlanta, GA

)

McMaster University

 

(

Hamilton, Ontario, Canada

)

Mississippi State University

 

(

Starkville, MS

)
The

 

Ohio State University (Columbus

, OH)

University of Alabama (Tuscaloosa

, AL)

University of Tennessee, Knoxville

 

(

Knoxville, TN

)

University of Washington (Seattle

, WA)

University of Waterloo

 

(

Waterloo, Ontario, Canada

)

Virginia Tech

 

(

Blacksburg, VA

)

West Virginia University (Morgantown

, WV)
"EcoCAR puts students in the driver's seat of their education by providing hands-on, technical training mirroring the real-world product development process of a General Motors vehicle," said Kristen Wahl, director of the Advanced Vehicle Technology Competition (AVTC) program at Argonne National Laboratory. "In the face of increasing global competition, EcoCAR showcases North America's best and brightest students in STEM and exemplifies American competitiveness in automotive engineering."