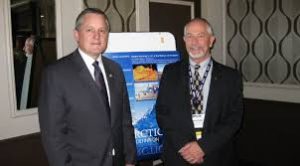 US: MAPPS, the Association of geospatial firms, has been the part of the cooperative efforts that facilitated the passage of the Geospatial Data Act (GDA).
In the words of Brian R.Raber, President of MAPPS, "I would like to sincerely thank Senator Orrin Hatch (R-UT) and Congressman Bruce Westerman (R-AR) for not only their sponsorship of this legislation but also for their leadership and commitment to see it through a complex legislative process and signed into law. Additionally, thank you to all the different associations and special interest groups that came together under a shared vision of elevating the work of geospatial professionals."
He further appreciated the efforts of his members and said, "Thank you to Ed Cox, MAPPS Political Affairs Director who made a positive impact by active listening and collaborative problem solving within the geospatial community and still advocated for policies important to MAPPS. Lastly, I am grateful for the many MAPPS members who responded to our Call to Action by connecting with their representatives on Capitol Hill on this legislation."
MAPPS is exclusively a private sector organization focused on the needs of the membership by providing a forum for the mutual benefit of its members. It invites the participation of government employees, academicians, and technical papers only that directly support the objectives of MAPPS members. As a business association, MAPPS is dedicated to developing the growth and improving the bottom line profitability of its member firms.