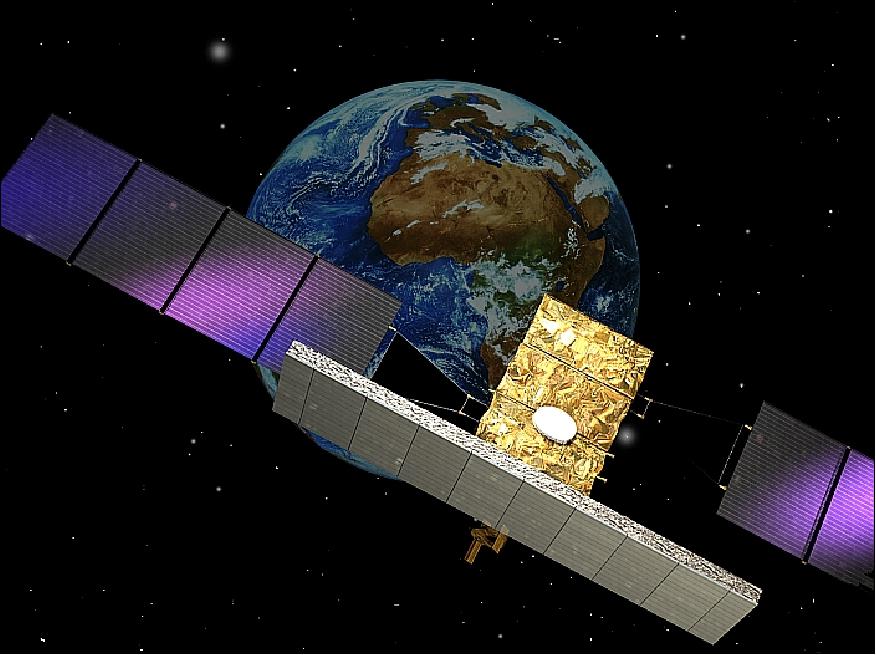 US: Thales Alenia Space and Arianespace have signed contract to launch two Cosmo-SkyMed Second-Generation (CSG) satellites manufactured for the Italian Space Agency (ASI) and the Italian Ministry of Defense.
The CSG satellites are Earth Observation (EO) spacecraft that will be launched in 2018 by Soyuz and Vega C launchers from the Guiana Space Center in French Guiana. According to ASI, this second-generation system, including its ground segment, will set a new performance standard for space-based radar observation systems in terms of precision, image quality and the flexibility of user services. It is a dual (civil/military) system, designed to address the requirements of both commercial and government customers, as well as the scientific community.
Built by Thales Alenia Space in Italy using the Prima platform, the CSG satellites will each weigh approximately 2,200 kg. at launch, and will be positioned in Sun-synchronous orbit at an altitude of 619 kilometers. The satellites are equipped with Synthetic Aperture Radar (SAR), capable of observations under any weather or light conditions, day or night.
Arianespace also announced on Sept. 27 that it signed a new contract with Italian manufacturer Avio to produce 10 additional Vega and Vega C launchers. The 10 additional launchers will enter service as early as 2019, Arianespace said.
According to Arianespace, Vega is especially well suited to the launch of scientific or EO satellites into low or Sun-synchronous orbits. It is fully available for European government and institutional missions, and offers equally high performance for other customers.
The higher-performance Vega C version will offer increased payload weight and volume, enabling it to carry out a broader range of missions, from nanosatellites to larger optical and radar observation satellites.