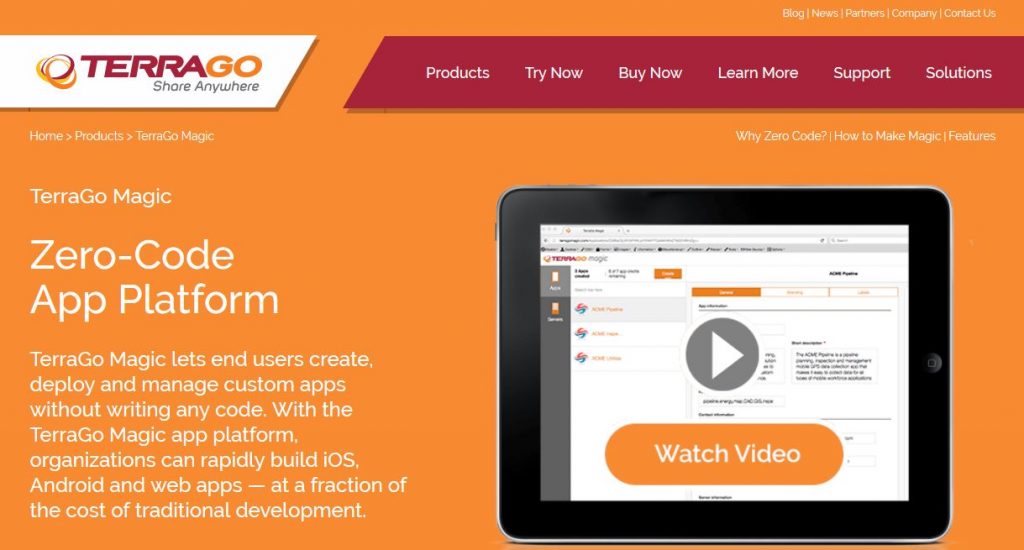 US: Location intelligence company, TerraGo, has unveiled its TerraGo Magic, a zero-code app platform. With TerraGo Magic, organizations can rapidly deploy iOS, Android and web apps, customized with their unique branding, workflow and features, and without the expense of mobile software development, maintenance and operations.
"The ability to create custom field apps utilizing TerraGo Magic – without writing any code – provides a level of speed and flexibility we have never been able to achieve through traditional software development methods." said Lance Fugate, Project Manager at Enmapp.

"Working with TerraGo has always been like having our own development team, and Magic enhances our ability to instantly tailor mobile solutions unique to the project requirements across the energy sector. The amount of money we save, and the savings we can pass on to our customers is a game changer – and the technology has improved our delivery across the board."
"Anyone can build native apps in minutes with TerraGo Magic, but the benefits go far beyond the initial development and extend to the full application lifecycle," said Dave Basil, Vice President of Product Development at TerraGo.
"TerraGo Magic doesn't just build the app, but also publishes, deploys, operates, maintains and upgrades the entire solution.  For our customers and partners it's completely hands off, because they don't have to develop the app or cloud infrastructure, or spend resources to support it.  They develop private label apps customized for their operations, enabling them to focus on their core business."