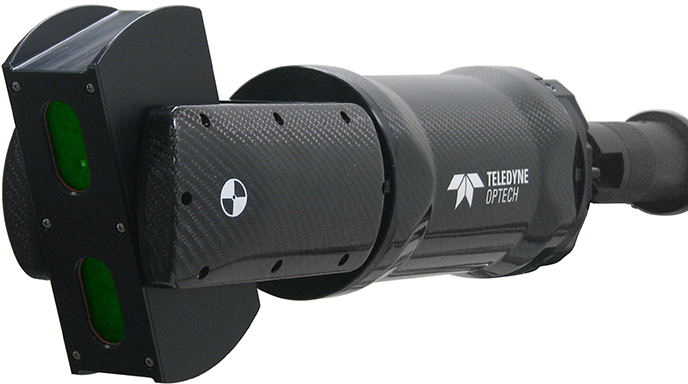 US: Teledyne Optech announced that several of its latest LiDAR solutions for mine surveying will appear at MINExpo International 2016 on September 26-28 in Las Vegas, Nevada.
V500 model of Optech Cavity Monitoring System (CMS) and all its latest features will be introduced to the visitors. The sensor's internal battery and communication antenna enable truly wireless operation, which makes the system simpler to set up and tear down and improves reliability by avoiding easily damaged cables. The CMS is an ideal scanning solution for dangerous and inaccessible cavities, offering improved safety in standard underground mining operations as the CMS head is extended into hazardous or inaccessible areas while the user stands clear.
Teledyne Optech will also have several tools involving the Optech ILRIS terrestrial laser scanner, which collects 3D spatial data from ranges up to several kilometers and enables operators to survey otherwise-inaccessible regions accurately and in great detail. To survey entire mines quickly and safely, the unique ILRIS Scan UAV solution combines the ILRIS with the new Optech geo-XR6 photogrammetry-based UAV in a shared software workflow that supplements the high-accuracy LiDAR point cloud of the mine's vertical surfaces with additional points from the UAV survey and colors it with UAV imagery. Surveyors can also use ILRIS for landslide detection and volume projections with Gexcel's Open Pit Mine Monitoring System (OPMMS), a software solution that automatically executes ILRIS surveys, measures changes, and alerts the operator if significant movement occurs.