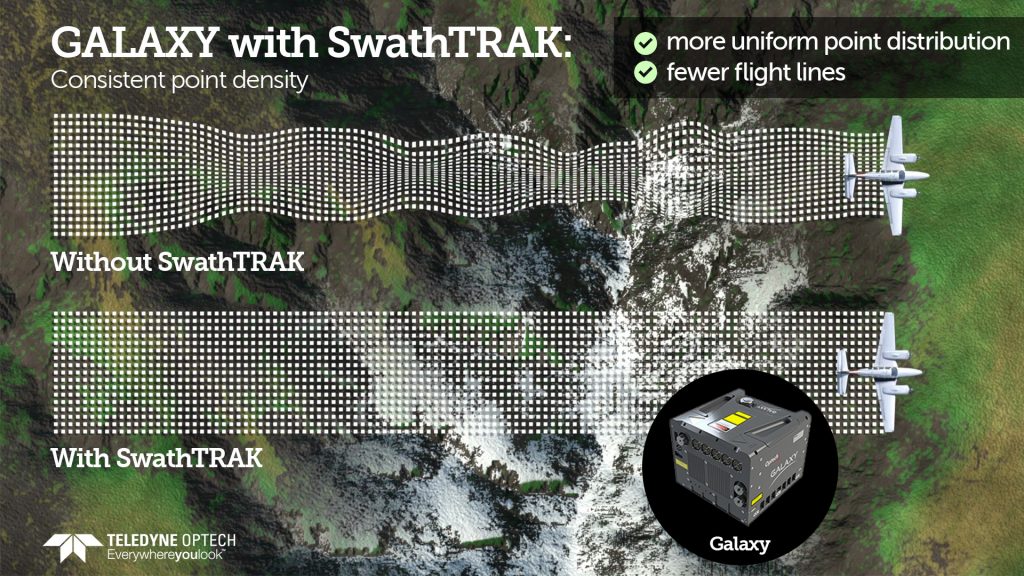 US: Teledyne Optech has announced to make presentations on new applications of LiDAR technology at the 2018 International LiDAR Mapping Forum (ILMF) on February 5-7 in Denver, Colorado. Optech will also exhibit its latest survey systems at booth 201, including the Optech Galaxy, Eclipse, Polaris and Maverick laser scanners.
Visitors to booth 201 can discover the advanced capabilities of the award-winning Optech ALTM Galaxy T1000. Featuring a new 1-MHz laser PRF and its unique PulseTRAK and SwathTRAK technologies, the Galaxy is a truly universal sensor that surpasses larger systems with consistent, ultra-dense data and industry-leading measurement precision and accuracy.
The new Optech Polaris LR, the latest generation of our Optech Polaris TLS terrestrial laser scanner, will be on hand too so visitors can check out its highly automated and user-friendly interface and see its remarkable performance at ranges from 1.5 to over 2000 m. Attendees can also have a look at the Optech Maverick, our first wearable mobile mapping system that fits in a backpack. Learn about several interesting projects that this flexible sensor has already completed. Finally, Teledyne Optech personnel will show how a pilot can operate the highly autonomous Optech Eclipse airborne data collection system on their own, saving the cost of a dedicated operator.
Attendees can catch up with the latest lidar technology at Teledyne Optech's presentations during the show. First of all, General Manager Michel Stanier will participate in the Panel Discussion of Geiger/SP vs. Linear Scanning on Tuesday, February 6 at 9:30-10:00 am. Later that day at 11:20-11:45 am, Director of Operations & Marine Business Manager Bob Marthouse will make a captivating presentation on a unique use of our Optech CZMIL coastal mapping system titled Garbage Patch Detection and Assessment in 3D Ocean Medium with Hydrographic Lidar during the Topo-Bathymetric session. Finally, Vice President Special Projects Dr. Paul LaRocque will speak about Enhanced Land and Water Classification Results of Dual and Triple Wavelength Lidar Data using our multispectral Optech Titan airborne lidar during the Lidar Data Processing session on Wednesday, February 7 at 9:20-9:45 am.