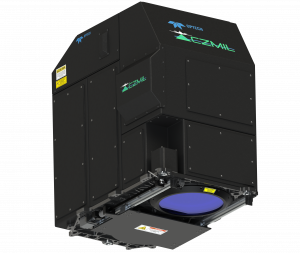 US: Teledyne Optech has announced that Software Development Manager Mr. Vinod Ramnath will present his paper, Total propagated uncertainty for Coastal Zone Mapping and Imaging Lidar (CZMIL) at the SPIE Defense & Commercial Sensing Conference in Orlando, Florida, April 15-19.
In his presentation, Mr. Ramnath describes the various parameters that affect the positional accuracy of CZMIL's lidar data, and incorporates them to create a model of its total propagated uncertainty (TPU). He then compares actual CZMIL surveys against ground truth data to show how the positional uncertainty predicted by the TPU model closely matches the actual uncertainty of the system. Armed with the TPU model, operators can predict the accuracy of their lidar datasets while factoring in the effects of both instrumental parameters and environmental conditions like wind speed, and water quality. The TPU model has been integrated into CZMIL's HydroFusion data processing suite, which stores the positional uncertainties for each laser shot as attributes along with the point cloud data — a critical piece of metadata that can be used by hydrographers to characterize the quality of the surveyed dataset.
Mr. Ramnath will make his presentation in Session 6:  Advanced Data Processing and Exploitation I on Wednesday, April 18, 2018, 11:00 AM-12:00 PM in the Ballroom Level, Tallahassee 2.