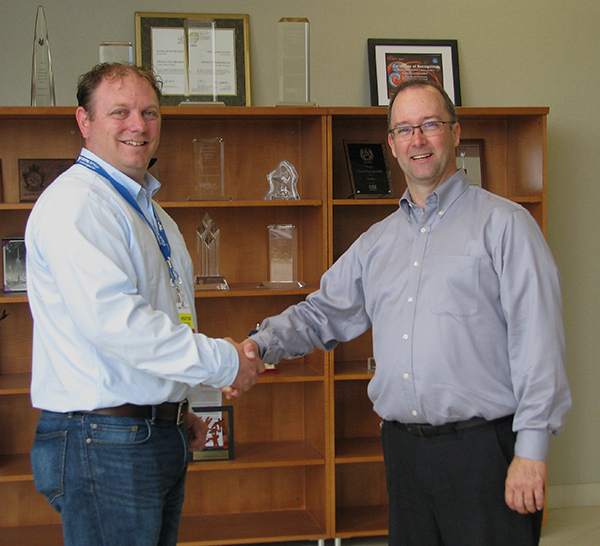 Canada: Huron Geomatics (HGI) has acquired Optech Maverick mobile mapping system that will greatly support the expansion of the company's operations. HGI provides breakthrough DSM/DTM modelling, mapping, and asset inventory collection services in southern Ontario.
The Maverick sets a high bar for size, portability and versatility in mobile asset mapping.
Weighing less than 9 kg, the Maverick integrates a lidar, a 360° camera, and an INS into an extremely small form factor that is easy to install, while maintaining the data quality that users expect from a Teledyne Optech system. It is so light it can be mounted on a variety of platforms including a backpack or a Segway.
"We are very happy that HGI has chosen to add the Optech Maverick to their surveying toolset,'' said Wayne Szameitat, Teledyne Optech's International Sales Manager. "With the light-weight and flexible Maverick, HGI can rapidly deploy at short notice to collect large quantities of asset data to meet their clients' needs."
"Huron prides itself on using the latest innovative technology to help our clients reduce their project timelines and budgets," said Doug Culbert, General Manager at Huron. "The Optech Maverick is a unique tool that will allow us to give our clients quick and reliable data with a myriad of applications to manage their assets."