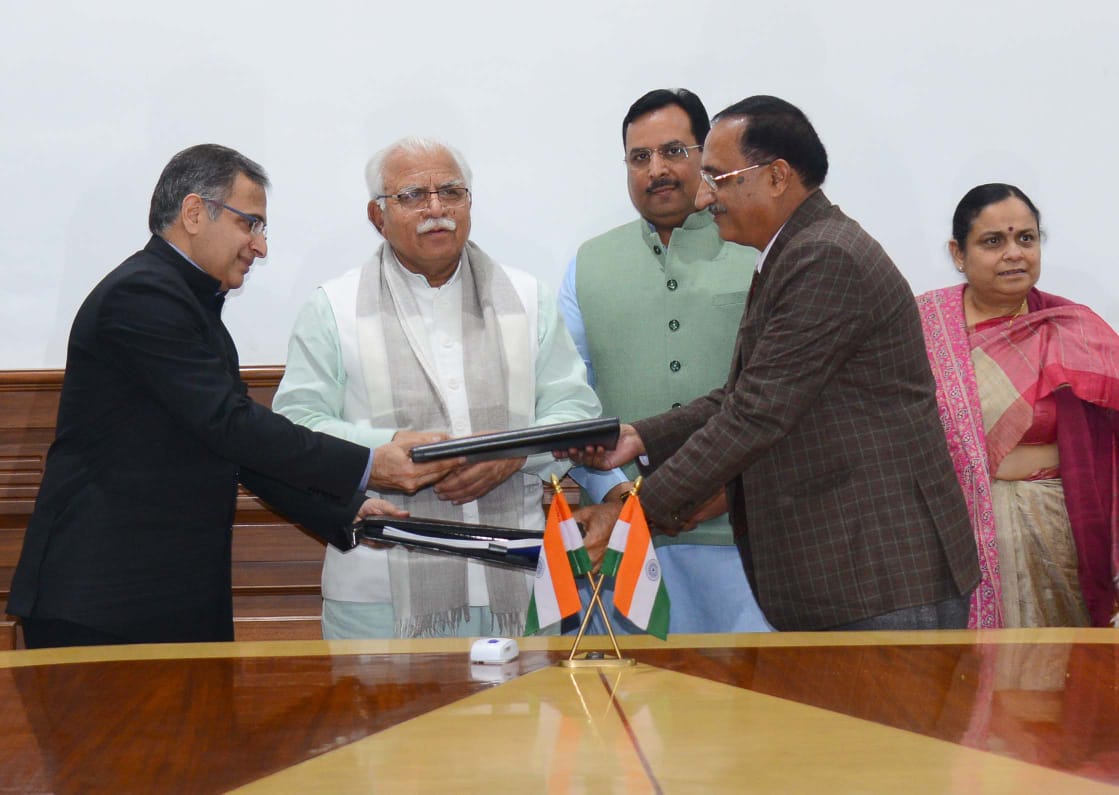 INDIA: Memorandum of Understanding has been signed between Department of Revenue & Disaster Management, Govt. of Haryana & Survey of India, and Govt. of India for large scale mapping using UAV (Unmanned Aerial Vehicles) / Drone for Revenue, Urban and Rural area including ground control network and delivery of geo-referenced cadastral revenue maps for state of Haryana. The Project shall cover approx. 44,000 sq. Km, covering entire state of Haryana.
The delivery of complete project is around 18 months.  A digitized, geo-referenced, accurate and up-to-date map of each land Parcel and each property in Urban areas and village Lal dora (Abadi deh)  will get generated. The Drone/UAV based survey not only takes lesser time but also costs lesser than the traditional manual one and there is no human interference. The project aims to replace the existing manual revenue maps with updated geo-referenced digitized cadastral maps and map of every property which shall enhance the efficiency of revenue administration and help to better plan projects for development. The project will help in unlocking the value of each property within Lal Dora. 
Accurate Change detection, using high resolution imagery will help in identification of true urban growth development process. The unplanned settlements and areas where housing is not in compliance with current planning and building regulations will be identified to help  enforcement and effective action before the construction attains huge proportions.
The MoU was signed by Lt. General Girish Kumar VSM, Surveyor General of India on behalf of Survey of India and by Sh. Vijayendra Kumar, Secretary Revenue, Government of Haryana in the presence of Hon'ble Chief Minister Haryana, Hon'ble Revenue Minister Haryana, Additional Chief Secretary & FCR Haryana, Principal Secretary to CM, Addl. PSCM, and Administrative Secretaries of Revenue & Disaster management, Urban Local Bodies, Town & Country Planning, Development & Panchayats. The Director Land Records Haryana and State Informatics Officer NIC-Haryana were also present at the occasion.