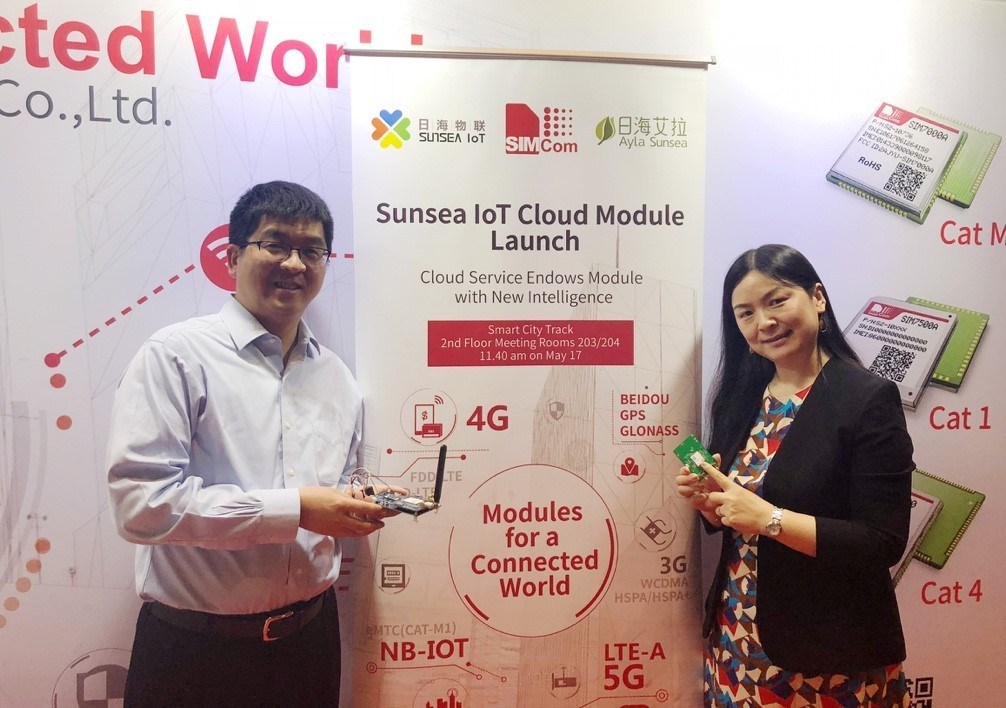 US: At the IoT World 2018 conference held in the Santa Clara Convention Center, SUNSEA, a Shenzhen based IoT pioneer, launched the world's first intelligent IoT cloud module. This new product, based on cloud services, big data and CPS technology is designed to provide end users with smart services such as device-cloud connection, module cloud diagnosis, and predictive maintenance. This new cloud module represents a major innovation in cloud integration and the introduction of the software-defined IoT module.
"The new cloud module not only supports intelligent sensing of module status, remote diagnosis and network condition awareness but also contains a module failure model based on big data to provide predictive maintenance service for modules and devices. The cloud module also enables SUNSEA to provide value-added services to Telcos and MNOs leveraging the massive data collected from modules", said Dr. Jun Zou CTO of SUNSEA. He emphasized that the new cloud module can flexibly meet the various needs of device ODMs, module manufacturers, MNOs and their customers.
For module manufactures, it provides remote monitoring and diagnosis services to reduce on-site service cost;
For MNOs, it provides service-oriented network optimization, supports fault recovery, and improves network service quality
For device manufacturers, it reduces time-to-market by integrating cloud platform, cellular data plan and communication modules, and simplifying development and maintenance
Ayla SUNSEA, SIMCom, and LongSung offer 'cloud+module' product and services
Technology innovation is at the core of SUNSEA IoT's strategy. By acquiring SIMCom, the world's largest IoT module company, Longsung, one of top 3 IoT module makers in China, and investing in Ayla Networks, SUNSEA is well positioned to provide innovative IoT "cloud + module" products and services to customers.
"The cloud module provides an all-in-one smart module service for end users," Dr. Zou said at his presentation titled "Cloud Module Enables IoT Innovation" at IoT World 2018. The cloud module can report device and module status and perform network monitoring, while the corresponding cloud services analyze the collected data and provide remote fault diagnosis, operator network optimization, predictive maintenance, and other services.
"Since its establishment, SIMCom has always been a traditional hardware supplier. Now it is able to provide more complete and flexible IoT solutions to customers after joining SUNSEA and integrating with Ayla's technologies. This opens a new era for SIMcom and its customers", said Miss Wendy Wang, the CEO of SIMCom. She believes that the innovative cloud module product will lead the module industry and disrupt traditional module business.