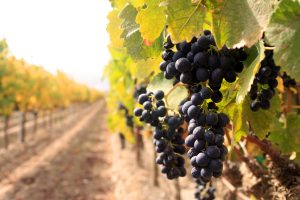 Germany: In a recent case study published by European Space Imaging at the Remote Sensing Laboratory in the National Technical University of Athens, Greece, explains the benefits of using pan-sharpened, multispectral WorldView-2 satellite imagery for improving grape quality.
In the study, they tested the data information quality in four vineyards in northern Greece and compared the data gathered on the ground with the information collected via the satellite sensor at the same time on the same day with the aim of understanding if there is a benefit using Earth observation data.
"We were very satisfied because WorldView-2 (data) provided atmospherically corrected images that correlated with the field observations," said Konstantinos Karantzalos, Assistant Professor at the University's Remote Sensing Laboratory.
The University worked with TotalView, a European Space Imaging reseller in Greece, to coordinate the collection of the satellite imagery concurrent to the collection of the field measurements. For them this was the best way to be able to obtain two comparable two data sets.
"We plan to continue research using the WorldView-2 image data and believe a commercially viable service involving the creation of high-resolution vegetation index maps for winemakers could become reality in the near future. The accuracy and value of these maps will be greatly enhanced through collection of satellite data at multiple times during the growing season," said Karantzalos.
The study proved that information from satellite imagery is of equal quality to the ground-based measurements but can cover a greater area of the vineyard in a shorter period of time. This means that viticulturists who decide to include satellite information in their crop management planning could benefit from improved harvests.
Source: EU Space Imaging