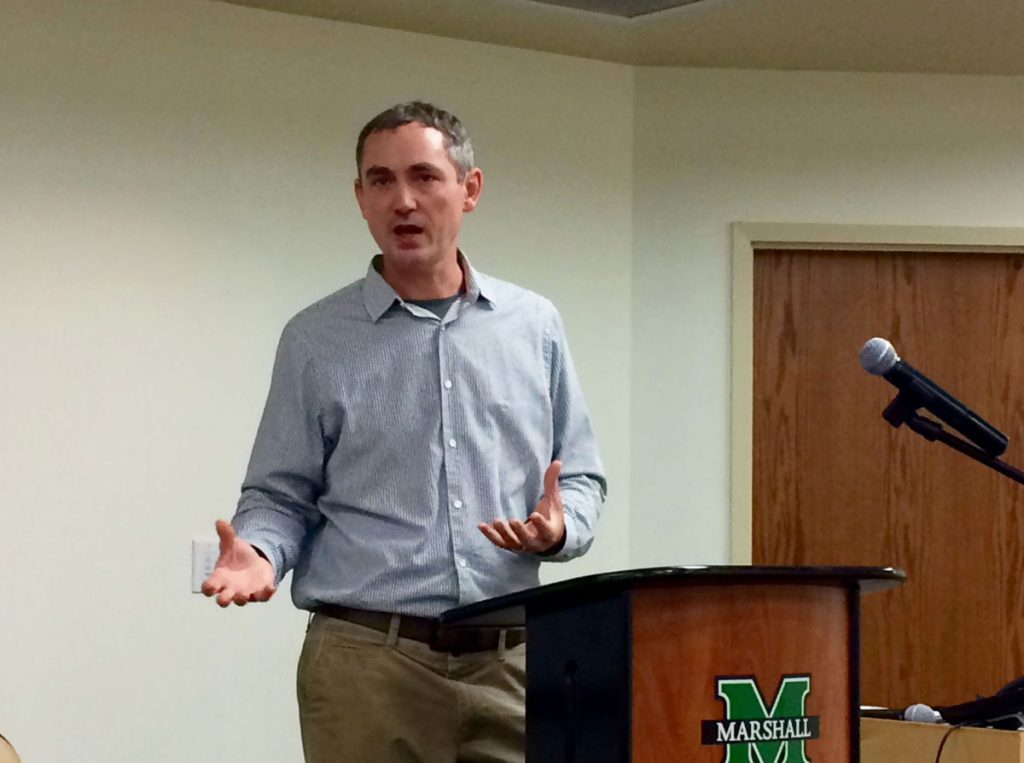 US: More than 50 high school students charted the course for their futures during GIS Day Wednesday at Marshall University.
GIS stands for geographic information system, and the ability to understand such systems can ensure a future in working anywhere from a local assessor's office to Google, said Jamie Leonard, a geography professor at Marshall.
"I hope students see the broad application of it," Leonard said. "Even when people punch something up on a cellphone, it's showing them a map generated with GIS. If you do a Google search for 'auto mechanic,' it will bring up mechanics in Huntington because it knows you're in Huntington. Your phone is spatially aware. It knows where you are and what things you might be searching for."
GIS and geospatial technologies create intelligent maps and databases with rich visual and analytical appeal, according to a release from the West Virginia Division of Natural Resources.
Wednesday marked the sixth year Marshall has participated in national GIS Day, which is an international celebration that focuses attention on the power that Geographic Information Systems have to improve the world and make life better, Leonard said.
The event was sponsored by the Department of Geography and the Department of Natural Resources and the Environment. Among the activities at the event were a poster exhibition, GIS/Google Earth contest, GPS/geocaching and a keynote speech from Malcolm T. Meyer, transportation planning coordinator with the Ohio Valley Regional Development Commission.
Approximately 20 Marshall undergraduate and graduate students who use GIS in their research presented their work in poster form in the Memorial Student Center.