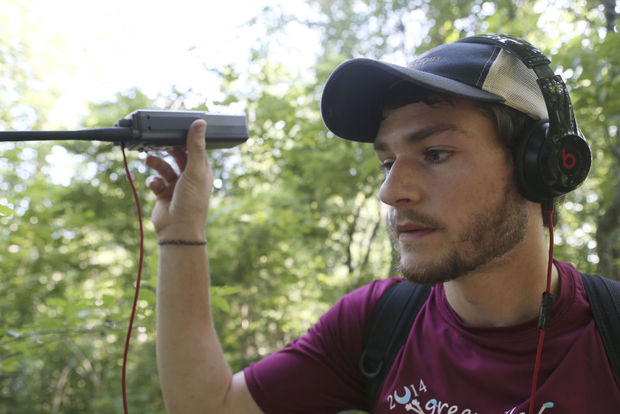 US: A Salem High School graduate, Alex Bentley is spending a huge amount of time these days on GPS technology based radio telemetry to study about the timber rattlesnakes. Alex is a student scientist who has been doing the research on snakes in the Southwest Virginia Mountains.
The study aims to track the migration and mating patterns of the species during periods in which humans are not present in the snakes' natural habitats. Bentley said the study could change the human understanding on these types of snake, which has never been researched using such tiny technology.
Traditional radio telemetry usually involves the use of radio waves for transmitting information from a distant instrument to a device that indicates or records measurements. In the case of animal research, this science has most widely been used via collars on bears or GPS units on elk and other big game.
Bentley attached a GPS unit to the first snake July 16 and plans to document results throughout the summer.
Until Bentley's project, the GPS technology has been too heavy to attach to a creature as small as a copperhead or rattlesnake — which only get as long as 4 to 5 feet and weigh as much as 2 to 3 pounds.
Charles Smith has worked with Bentley since Alex first came to Wofford three years ago and was thrilled when he started talking about a snake-tracking project.
"We've all had this dream of someday this technology is going to get miniaturized so we maybe do something with snakes," Smith said. "Now we're getting to see what they are doing in the time periods that we are not with them. The technology has caught up with the dream."