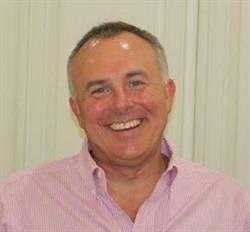 US: Stan Tillman of Hexagon Geospatial received one of the highest Open Geospatial Consortium (OGC) award, the Kenneth D. Gardels Award, on Thursday. Every year the award is given to individual OGC member who has made outstanding contributions to advance the OGC's vision of a world in which everyone benefits from the use of geospatial information and supporting technologies.
Award nominations are made by past Gardels Award winners, and approved by the OGC Board of Directors. Hexagon Geospatial is proud to be one of the founding members of the Open Geospatial Consortium, continuing the legacy of Intergraph Corporation. The standards developed by the OGC enable global integration of geospatial data. The growing ubiquity of geospatial technologies, such as using smart phones to check the weather or navigate rush hour traffic, are derivative technologies built upon these standards.
"I am extremely honored that the OGC is recognizing the tireless dedication of Stan Tillman by selecting him to receive this year's Gardels Award," said Hexagon Geospatial president Mladen Stojic. "Stan exemplifies many of the values that define our company. He is professional, innovative, and entrepreneurial. He is focused on the customer, engaged with them and their needs, and seeks to deliver the best solution to them. Those who have worked with Stan know that he brings all of those values to his contributions at the OGC."
Hexagon Geospatial proudly continues the commitment of Intergraph Corporation to the interoperability afforded by open standards in its products and services. Since 2004, Stan Tillman has been spearheading that effort, from heading OGC software certification programs to chairing committees. This year, he actively worked to bring a RESTful interface to the Web Processing Standard (WPS) 2.0 standard to promote analytic processing through open standards. He also chairs Point Cloud DWG and the effort to bring the LAS point cloud format into the OGC as a community standard.
The Kenneth D. Gardels award is presented each year by the Board of Directors to an individual who has made exemplary contributions to the OGC's consensus standards process. This award was conceived to memorialize the spirit of a man who dreamt passionately of making the world a better place through open communication and the use of information technology to improve the quality of human life.