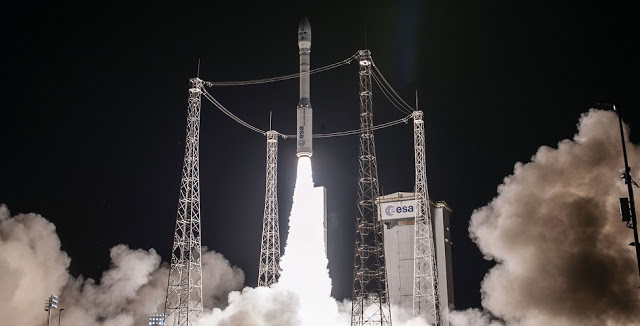 US: For a successful launch of its four SkySats aboard an Arianespace Vega on September 15, 2016, Space Systems Loral (SSL) innovative satellites and spacecraft systems has congratulated Google subsidiary, Terra Bella.
In 2014, Terra Bella selected SSL as its manufacturing partner for 13 LEO satellites and SkySats-4-7 are four of the satellites SSL delivered under this contract.
"We're honored to work with Terra Bella on this innovative program and to play our part in helping Terra Bella advance towards its vision of pioneering the search for patterns of change in the physical world to help address global economic, environmental, and humanitarian challenges," said John Celli, president of SSL.