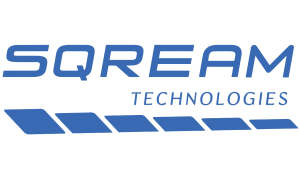 US: SQream, developer of SQream DB, the leading GPU-accelerated data warehouse for analyzing massive data stores at a fraction of the cost, and Datatrend Technologies, a leading technology solutions provider and integrator, announced a strategic partnership to accelerate the market adoption of SQream's solution for delivering rapid analytics and insights for previously unattainable business intelligence.
Datatrend, an accomplished solutions integrator with deep platform and workload optimization expertise, has a long history of partnering with ISVs to drive innovative solutions in the marketplace.  SQream serves to benefit from Datatrend's deep, multi-decade experience in optimizing infrastructure solutions to maximize the reach of SQream DB. Datatrend benefits from offering enterprise customers and prospects throughout North America the ability to greatly improve their data exploration and analytics for real business value.
"Massive data growth, combined with the need for greater business agility, makes information-based business decisions critically important but hard to achieve," said Charlie Cox, President of Datatrend. "GPU acceleration is perhaps one of the most important advances in helping businesses leverage their data to make faster and better decisions. We are excited to partner with SQream to fulfill this market demand."
The partnership allows SQream and Datatrend to leverage each other's strengths and networks to drive success in the market, solving big data challenges that traditional data warehouses are not designed to handle.
"The partnership will further expand SQream's market reach in the US and growth into the enterprise market," said Ami Gal, CEO and co-founder of SQream. "Datatrend will benefit by being able to offer their prospects and customers throughout North America dramatically improved data analytics, while SQream will gain from Datatrend's deep and long-term relationships with global hardware and software providers, as well as their experience in providing solutions to large enterprises."