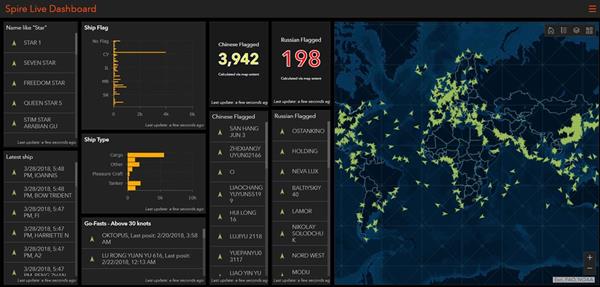 US: Spire Global and Esri have announced the start of a new relationship that will enable Esri's global user base across a broad range of industries to create even more powerful and effective products. 
Spire Global Inc. is proud to announce its participation in the Esri Partner Network. Esri Silver Partners are a select group and must demonstrate a commitment to help further develop and support the ArcGIS® platform and the Esri user community at large. Spire's unique datasets collected from its low earth orbit satellite constellation can now be easily integrated into the ArcGIS platform.
"With Spire's agile nanosatellite technology and infrastructure gathering data and the ArcGIS platform analyzing it, we are making a powerful team for the benefit of the maritime industry and beyond," says Rafael Ponce, Maritime Consultant at Esri.
Both Esri and Spire are exhibiting next week at the 2018 GEOINT Symposium occurring April 23-25, 2018 at the Tampa Convention Center. Spire will be showcasing satellite powered global data sets incorporated into the ArcGIS platform.