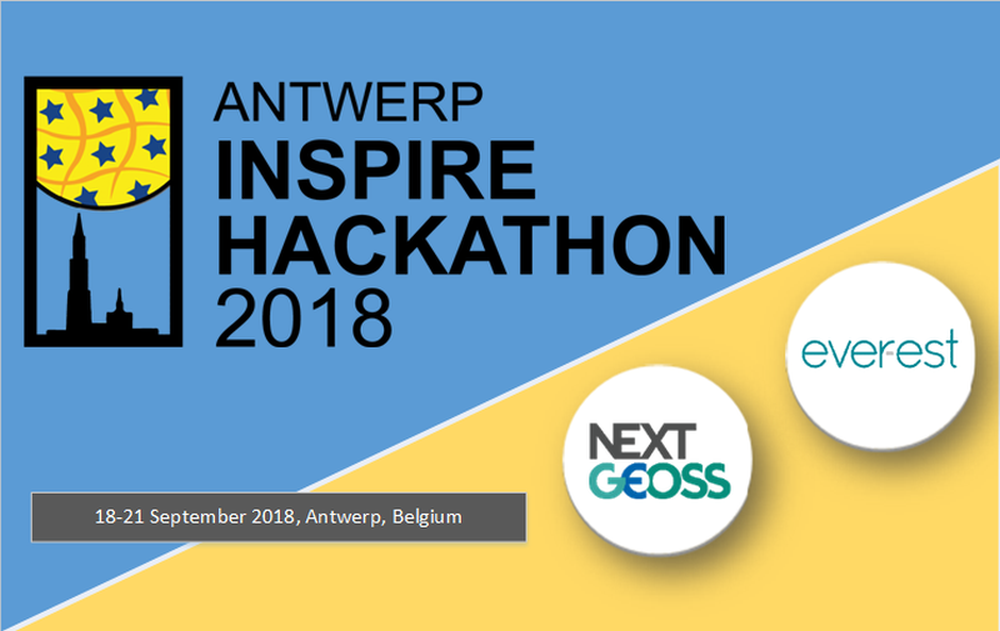 Belgium: The European Union Satellite Centre is supporting the INSPIRE Hackathon 2018 organized in the frame of the INSPIRE Conference, between 18-21 September 2018 in Antwerp, Belgium.
The main theme of the INSPIRE Hackathon 2018 is to easily integrate INSPIRE, GEOSS, COPERNICUS data with data from other domains using web APIs, and create value-added applications.
A special prize will be awarded to a team that will address in the best possible way the topic of Security, one of the Hackathon's target domains, considering aspects related to the security of citizens and countries as the ones addressed in the framework of the NextGEOSS and EVER-EST projects.
This contribution is part of SatCen's long-term R&I sustainability vision, in the context of its participation in several cooperation initiatives as part of its RTDI activities.