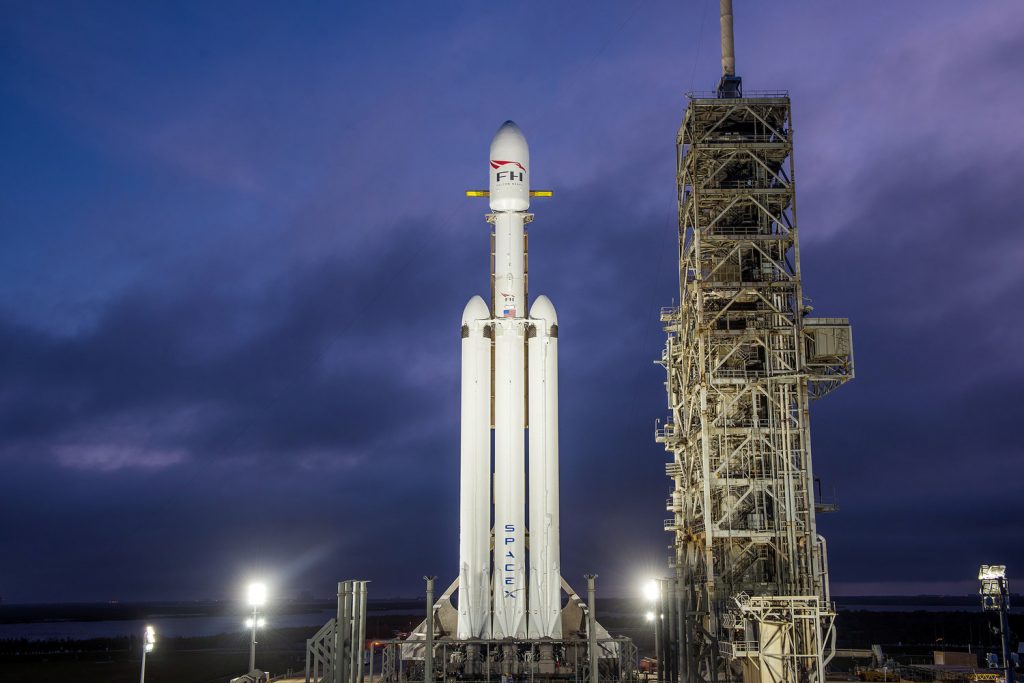 US: SpaceX will attempt the first launch of its latest rocket, the Falcon Heavy, on February 6, the company's CEO Elon Musk announced a few days back.
The maiden flight of SpaceX's Falcon Heavy rocket will take off from the Pad 39A at the  Kennedy Space Center in Cape Canaveral, Florida.
"Aiming for first flight of Falcon Heavy on Feb. 6 from Apollo launchpad 39A at Cape Kennedy," Musk wrote on his Twitter handle.
SpaceX's Falcon Heavy booster is the most powerful rocket after NASA's Saturn V moon rocket. Its first stage comprises of three Falcon 9 cores that have been designed to return to Earth after the launch.
The rocket stands at towering 230 feet tall (70 meters) and is designed to carry payloads of up to 119,000 lbs. (57 metric tons) into space. It can carry twice the load of its nearest competitor: the Delta IV Heavy built by the United Launch Alliance.
For its debut flight, the Falcon Heavy is carrying Elon Musk's Tesla Roadster into space.
"When SpaceX's Falcon Heavy lifts off from Kennedy Space Center's famed Pad 39A, the same launchpad from which Buzz Aldrin and Neil Armstrong set course for the moon on Apollo 11 in 1969, a new kind of history will be made," Kennedy Space Center Visitor Complex representatives said in the announcement