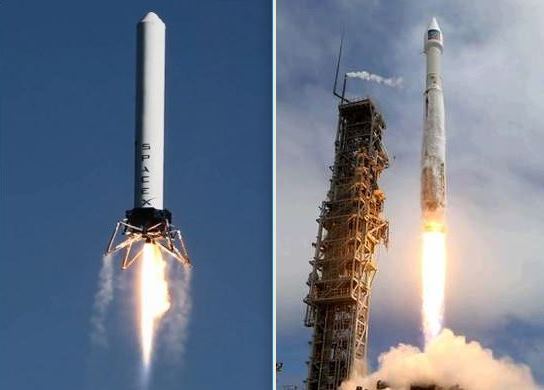 US: The Air Force formally released a solicitation Aug. 3 for SpaceX or United Launch Alliance to launch the third GPS 3 position, navigation and timing satellite, setting up what is expected to be the first true competition between the two companies for a national security launch contract.
In April, SpaceX won an $82.7 million Air Force contract to launch the second GPS 3 satellite aboard its Falcon 9 rocket in May 2018. That contract marked the first of nine launch contracts the Defense Department plans to put out for bid over the next three years.
But United Launch Alliance, which for the past decade has launched nearly every U.S. national security satellite, said it did not submit a bid for that contract in part because at the time it did not expect to have an Atlas 5 rocket available for the mission.
The company also cited problems certifying its accounting system and concerns about how the Air Force would weigh price versus reliability, schedule certainty, technical capability and past performance in choosing a launch provider.
In essence, SpaceX won the contract by default, although sources told SpaceNews the Hawthorne, California-based company submitted two bids, forcing the government to choose between its offers.
Since then, Tory Bruno, ULA's chief executive, has said he expects the Denver-based company to bid on future competitive missions. Air Force leaders said they met extensively with both companies to discuss a draft solicitation for the mission released in June.
"Through this competitive solicitation for GPS 3 launch services, we hope to continue fostering competition in order to promote innovation and reduce cost to the taxpayer while maintaining our laser focus on mission success," Lt. Gen. Samuel Greaves, the commander of the Air Force's Space and Missile Systems Center, said in a press release.