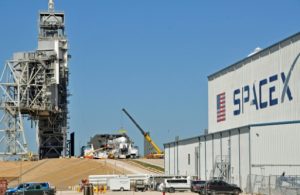 Taiwan: On a bright Monday morning from Vandenberg Air Force Base, in California, SpaceX launched Taiwan's first domestically designed satellite into space. The satellite launched using a Falcon 9 rocket, will be used in earth observation studies.
Named as FormoSat-5, the satellite weighs 500 kg approximately. The FormoSat-5 satellite is carrying an optical multispectral telescope camera which can take high-resolution images of the Earth. This will observe Earth from approximately 700 km. The satellite will study land areas for signs of drought and vegetation.
The Danish National Space Institute supplied equipment for the satellite and DTU Space representative Professor John Leif Jorgensen says the satellite will enable Taiwan to have "a very high degree of precision and flexibility for satellite navigation".
The technology supplied by DTU Space is called star trackers. The DTU supplied three such systems, and Jorgensen says this is "completely new way" of using the technology. Another supplier of technology for the FormoSat-5 is HoneyBee Robotics. HoneyBee provided six solar array deployment hinges for the FormoSat-5 satellite.
HoneyBee says the design of the solar array units ensures high reliability as well as high deployed stiffness and strength, which enables agile maneuvering and alleviates requirements of the spacecraft attitude control system to compensate for structural flexibility of the solar arrays.
Kiel Davis, president of HoneyBee Robotics, says: "We are thrilled to see the FormoSat-5 solar array deployment system do its job for our customer.
"Honeybee takes pride in developing innovative, high-performance spacecraft technologies. It's always satisfying to see a flight project through to successful on-orbit operations."