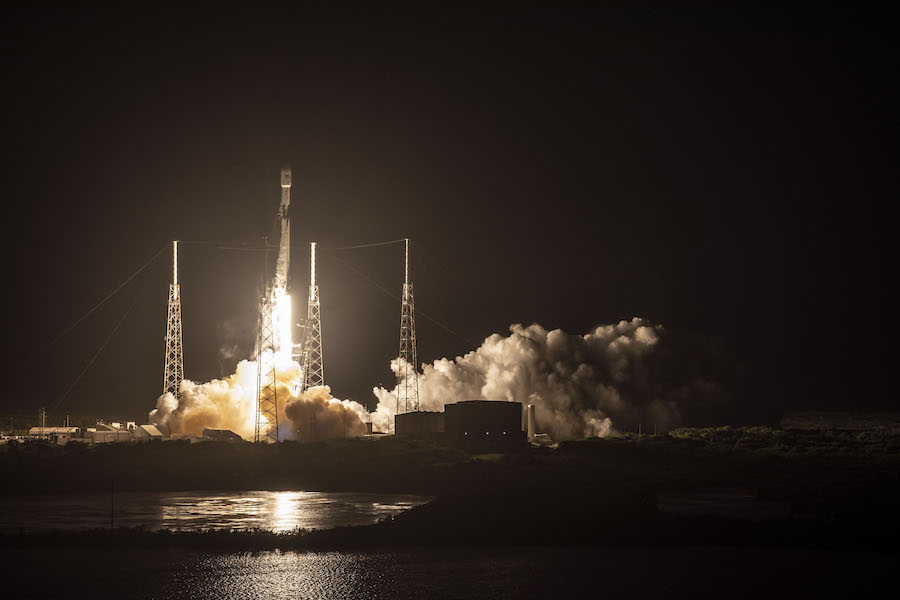 USA: Elon Musk owned SpaceX has successfully launched the first group of 60 Starlink satellites in space from Cape Canaveral to provide high-speed internet access.
The launch was scheduled for last week, had to be postponed due to software issues and high winds. SpaceX plans to launch more Starlink satellites in the coming year to provide high internet speed to people globally. Each of the 60 satellites on-board weighs 227 kilograms. With a total of 13,620 kilogram satellite, this is SpaceX's most ambitious launch to date.
Elon Musk, founder and CEO in a press briefing said, "This is one of the hardest engineering projects I've ever seen done, and it's been executed really well. There is a lot of new technology here, and it's possible that some of these satellites may not work, and in fact a small possibility that all the satellites will not work."
Musk further added, "We don't want to count anything until it's hatched, but these are, I think, a great design and we've done everything we can to maximize the probability of success." SpaceX will operate its satellites at altitudes of 500 kilometers and 1,200 kilometers.