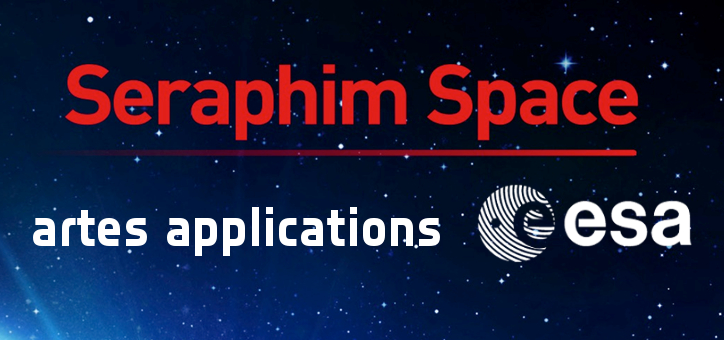 A new revolution in earth observation is underway driven by low cost satellites and drones enabling data that will be defining our changing world over the next decade. A new venture fund launched by Seraphim Capital has been established to capitalize on this opportunity. The Seraphim Space Fund, which has recently closed its venture capital fund at £70m, has pioneered a unique structure to access expertise and space technologies know-how.
Alongside the British Business Bank the fund is backed by a broad range of leading space and data analytics global multinationals such as SES, Airbus, Surrey Satellites, Telespazio, Teledyne, Rolta and First Derivatives. The fund also counts The Satellite Application Catapult and the European Space Agency as partners.
Christophe De Hauwer, Chief Strategy & Development Officer, SES, said, "SES is focused on providing reliable and secure satellite solutions to customers in our Video and Networks market segments. We've invested in the Seraphim Space Fund and joined the Advisory Board to further enhance our capability to identify and engage with innovative developments along our existing value chains as well as with opportunities adjacent to our core markets."
Luigi Pasquali, CEO of Telespazio, said: "Markets and technologies related to space applications and services are evolving fast and intensely, Seraphim is one of the most important nodes of the network we are building to keep up with this transformation and to manage innovation".
Nick Appleyard, Head of ESA Business Applications said "Together with Seraphim we will stimulate the European economy through the space industry. We will support innovators developing ventures that leverage space and provide them with the right resources and network".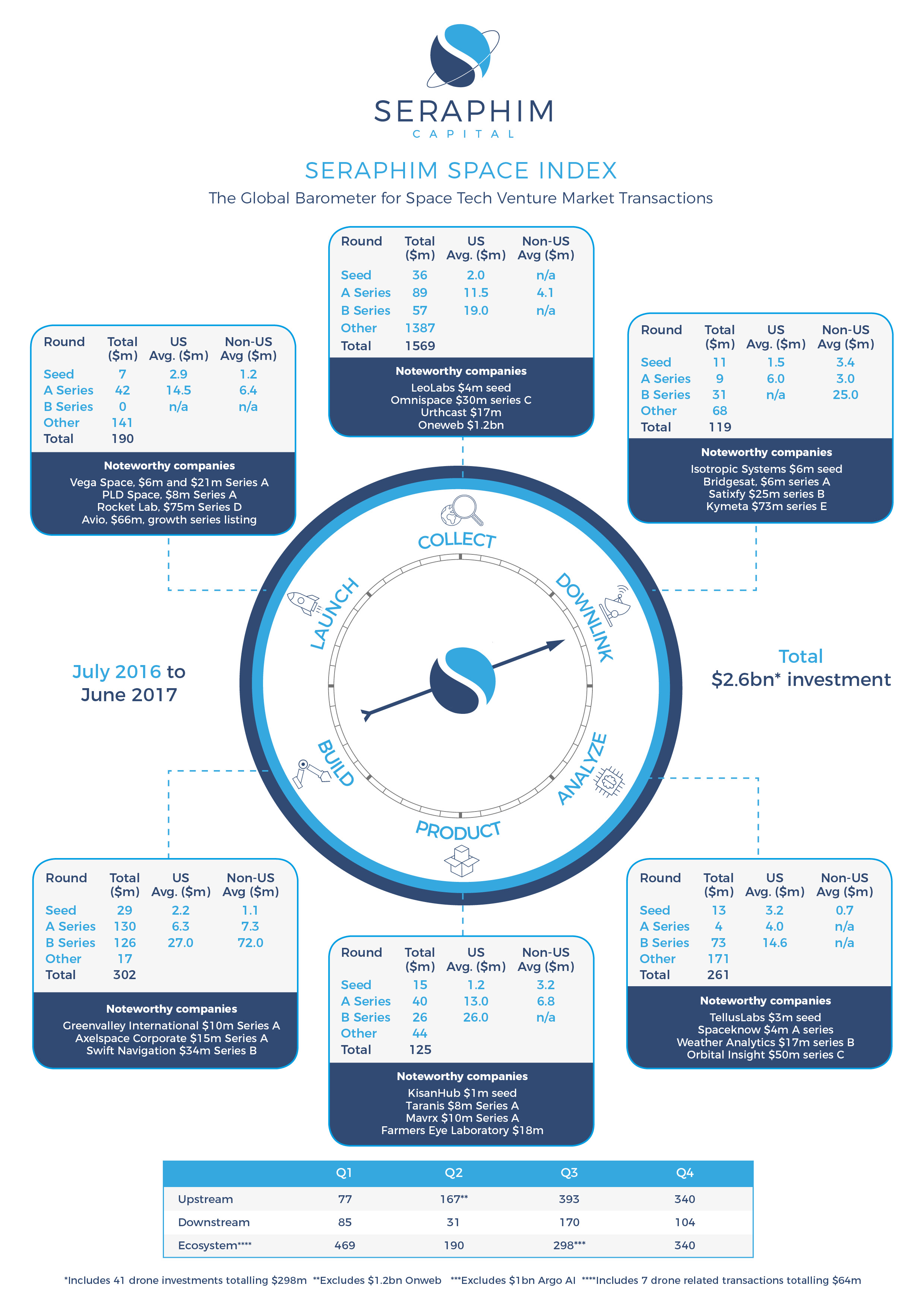 Seraphim's primary focus is on investing in projects that are commercializing data about the Earth collected from above by either satellite or drone. The proliferation of these airborne platforms is creating vast new datasets, with high resolution and importantly high frequency data, generating new insights into a broad range of areas from smart cities, security and surveillance, intelligent transport and IoT. The fund has already closed investment into two portfolio companies Spire Global and Iceye both nanosat constellations. A third investment in a drone company will be completed by the fund during September.
Seraphim also invests into the broader technology ecosystem that supports the satellite and drone infrastructure from sensors to antennas, system build to launch, downlink to storage, analysis to security, through to applications across a broad range of verticals including construction, logistics, agriculture and finance. In particular the insurance market is a key focus, using insights from airborne data to evaluate risk, monitor assets and assess claims.
Michael Jones, the ex-CTO of Google Maps, Earth and Local, who joined the Seraphim Space Fund as a Managing Partner said "We find ourselves in a privileged position within the space investment market – we are seeing the vast majority of investment opportunities in the sector. By virtue of being a specialist space-tech investor – the only dedicated space focused VC globally, we are benefitting from very strong, global deal flow.
This provides us with a panoptic view of all elements of the new space ecosystem, resulting in us having unrivalled insight into the cutting edge sector developments and global network of space-tech contacts. Furthermore, as a thematic specialist we've been targeted by many other VC's asking us to participate in space related transactions they're working on"