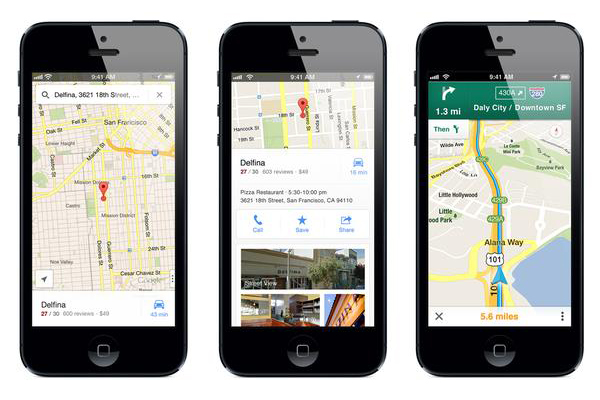 South Korea: A joint government council on map service exports is likely to finally disapprove Google's long pending request on Wednesday to export government-supplied digital map data overseas, said an unnamed senior government official. An official result will be announced on Wednesday after the meeting ends at around 6 p.m.
The latest meeting comes more than nine years after Google had made its first request to Korea's National Intelligence Service (NIS) in January 2007 to allow it to have access to the country's digital map data. The challenge, however, was rejected.
Google has since made constant requests to the Korean government to open and share its map data by arguing that banning map exports is an act of discrimination against foreign information technology (IT) companies.
On June 1, Google submitted an official request to the country's National Geographic Information Institute (NGII) to allow it to obtain map images. Recent public sentiment in the country had also titled in favor of Google amid rising criticisms against the Korean government's tough restricts that have made the global hit augmented reality game Pokemon GO inaccessible by mobile gamers in Korea.
The geographic data Google has asked is at a precise scale of 1 to 5,000, in which users can locate public offices and major facilities, as well as small streets and alleys. For NGII – the producer and manager of the vast map data in the country – and for others to export such map images overseas, they need approval from the land, infrastructure and transport minister.
After two rounds of meetings to review Google's latest request, the joint council on map service exports – consisting of officials from the NGII, the Ministry of Science, ICT, and Future Planning, the Ministry of Foreign Affairs, the Ministry of Unification, the Ministry of National Defense, the Ministry of Government Administration and Home Affairs, the Ministry of Trade, Industry and Energy, and the NIS – is known to have decided to disapprove the request due to national security concerns.
An unnamed government official taking part in the council said that the participants at the meetings acknowledged that the country's overall map-based spatial data industry would get a boost by lifting restrictions on exporting digital map data, but worries over national security outweighed such expectations.
Regardless of the results, Google is likely to continue to put out efforts to obtain map images in Korea. An unnamed official from Google said the company will do its best for its users that are not able to get access to Google's full-fledged mapping service including driving directions in the country, hinting that it would request the Korean government again to enable map data overseas if it is rejected this time.