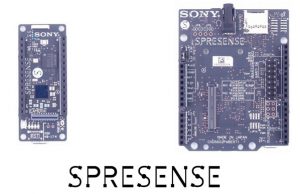 US: Sony has developed two new products, the Spresence main and extension boards for the internet of things (IoT) applications, equipped with a smart-sensing processor.
The mainboard uses a multi-CPU structure equipped with Sony's GNSS receiver (GPS+GLONASS) and high-res audio codec. A variety of systems for diverse applications — drones, smart speakers, sensing cameras and other IoT devices — can be built by combining the boards and developing the relevant applications.
Technological information about the products' software and hardware is publicly available via open platform, allowing for a wide range of developmental possibilities and further expanding the market.
Positioning information and audio input/output functions are expected to become increasingly important in the expanding IoT market. The main board operates on low power and features a smart-sensing processor, with a built-in GNSS receiver and an audio codec that supports high-resolution audio sources. It employs a hexa-CPU, multi-core configuration that makes it easy for anyone to create high-performance, highly versatile applications.
The IoT boards will be displayed at the Maker Faire Bay Area 2018 starting May 18 in San Mateo, California, and on Aug. 4-5 at the Maker Faire Tokyo 2018 in Tokyo, Japan