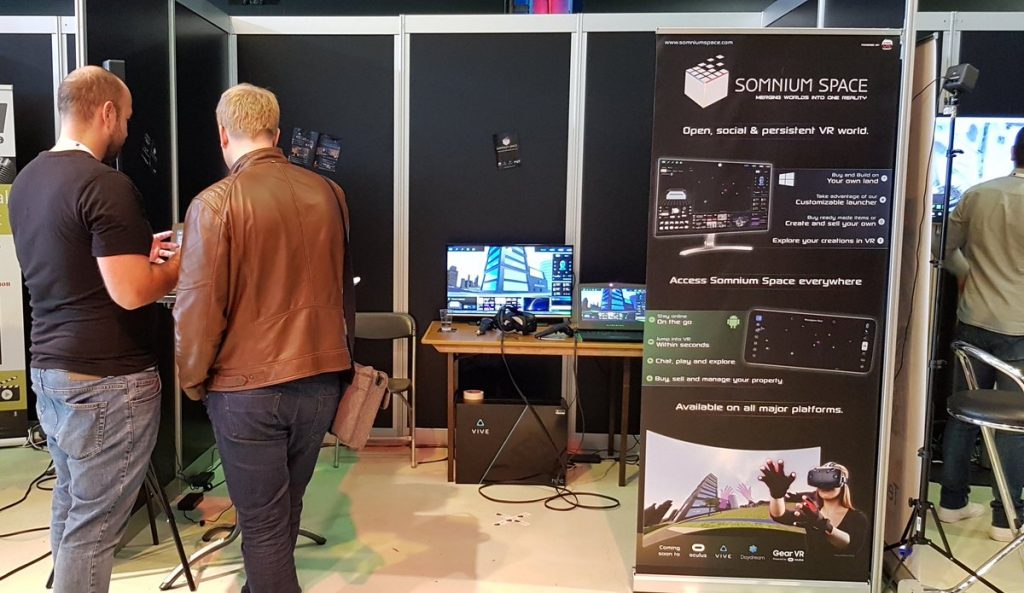 US: High Fidelity has announced that Somnium Space, an open cross-platform virtual-reality world, has joined the Virtual Reality Blockchain Alliance (VRBA).
Somnium Space will join VRBA founders High Fidelity and JanusVR in the effort to create a universal digital identity platform, built on the blockchain, beyond the control of any corporate entity, bridging virtual worlds and the real one.
As a VRBA member, Somnium Space will host a node of the High Fidelity blockchain. Somnium Space will recognize identities created in High Fidelity and JanusVR, and assets created in JanusVR or High Fidelity will be transferable to Somnium Space. Users of all three services will be able to control what information they share and how they present themselves within
each experience.
In addition to joining the VRBA, Somnium Space recently released the Oasis plugin in partnership with Admix, allowing teleportation between VR worlds.
"We're excited to join the VRBA to make travel between virtual worlds easy and enjoyable," said Artur Sychov, founder of Somnium Space. "When VR users can access their identities and assets wherever they go in the metaverse, it will make digital content more valuable and accelerate the growth of the VR industry as a whole."
"We believe virtual identity should be portable, private and completely under your control," said Philip Rosedale, CEO and founder of High Fidelity. "By storing this data on the blockchain, we can provide access to your personal data anywhere, while ensuring that you, and only you, get to decide who to share it with."