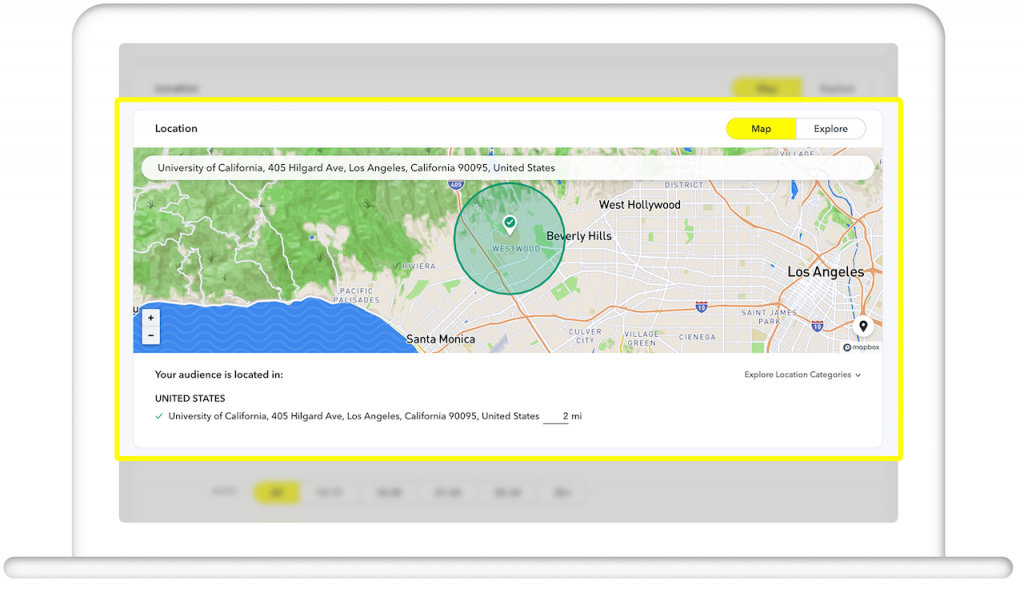 US: Snapchat would soon unveil three new location analytics offerings for brands on Snapchat application.
The three new tools — Radius Targeting, Location Categories, and Snap Foot Traffic Insights (the latter only in U.S. beta) — join other advertiser and user-facing features Geofilters, Context Cards, and Snap Map to connect brands and consumers, Snap said in its blog post.
Snap's promise to advertisers is that these tools all go towards finding the right portion of the 187 million daily active Snapchatters who open the app an average of 25 times a day at the right time and place.
In making its case to marketers, Snap says 80 percent have used Snapchat at a restaurant, 67 percent at a shopping mall, and 50 percent at a gym. The new features are intended to better capture those place-based actions.
Radius Targeting enables Snap advertising partners to target Snap Ads and Filters around a specific point such as a particular retail store, college, restaurant, airport, city center, concert venue, etc. Think of it as Snapchat's own geofencing program.
"This perfect match of radius targeting and relevant creative has cut our CPIs in half, and bumped our booking rate on Snapchat to four times what it is on other paid social platforms," says Qasim Mian, User Acquisition Manager, Hopper. "With this consistently strong performance, we've confidently scaled our investment in Snapchat to make it one of our primary acquisition channels."
"Radius Targeting has been a fantastic new tool for us to promote store openings," says Nicole Luna, Social Media Specialist for Nordstrom Rack. "By setting a radius of 20 miles around our newest location we've been able to get in front of the most relevant Snapchatters who are within range to walk through our doors and start shopping with us."