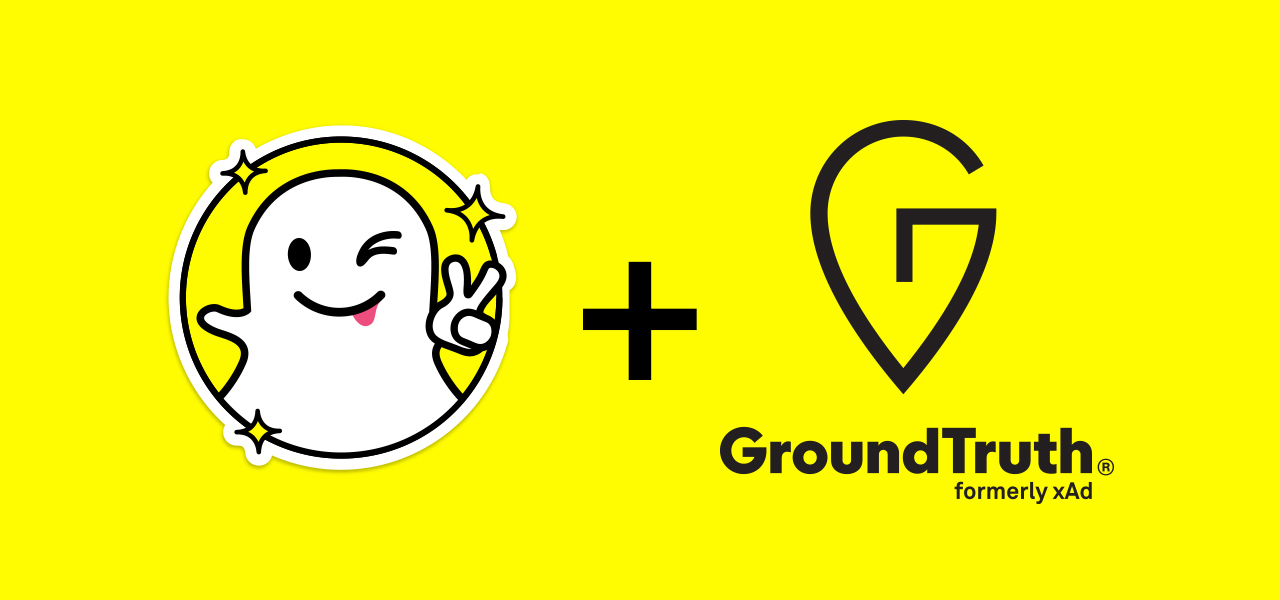 US: Snapchat has added GroundTruth as its location technology partner to sharpen and broaden its horizons in advertising. As an official partner, GroundTruth will make Snapchat's Geofilters and Snap Ads available directly on the location marketplace's platform through Snapchat's API.
While Snapchat's reach and engagement are fairly large — 166 million users who spend an average of 30 minutes on the app during 18 daily visits — GroundTruth boasts a first-party database of 95 million active monthly users and 17 million active daily users, across 100 million places and points of interest across 21 countries.
GroundTruth became part of Snap's roughly 30 certified partners in early June. But apart from those partners, which includes a range of companies like data science specialist 4C to Kinetic Social to programmatic video ad platform TubeMogul, the company has been striking separate deals with location intelligence providers.
Over the past several months, Snapchat has signed up geo-data specialist Factual and location intelligence platform Foursquare, on top of acquiring attribution provider Placed and French social-location app Zenly, ahead of its debut of Snap Map. That most recent feature is supported by a trio of location data visualization and geospatial tech providers: Mapbox, OpenStreetMaps, and satellite imagery vendor DigitalGlobe.
As Snap Map, which, for the moment, is not available for sponsorships, gets traction by letting users share and see what's happening around them to their friends, the role of location to power its advertising is becoming clearer.
Snapchat has proven that it has engagement and that it can break new ground in terms of consumer-facing features. The big issue for the company is turning its ad models — the sponsored Lenses, Geofilers, and video Snap Ads — into a broadly viable business that can steal share away from Google and Facebook.
Expanding Models for Snapchat — And GroundTruth
Among the questions its asking its growing roster of partners: What are the other ad models Snapchat can generate based on maps? The other thing that seems to be key, is if it can see what kind of topics and places its users are interested it, that provides a great deal of context for the kinds of ads it can serve.
And that's where GroundTruth, which has geofencing and ad targeting at its core, even as it seeks to become known for its analytics and insights separate from advertising purposes, comes in. Specifically, when xAd rebranded as GroundTruth last week, part of the reason was that the company wanted its name to reflect that its location technology was was focused on more than just advertising.
"With our ability to offer clients targeted Geofilters, this expands our location targeted media offering," GroundTruth CMO Monica Ho told GeoMarketing. "In regards to our new expansion into data and insights — the ability to use our location-based audiences in Snapchat for targeted video content is part of our new focus and strategy, and something we hope to offer in other platforms shortly."
By working with Snapchat, GroundTruth expects to see how its capabilities can further promote the role of geo-data in enhancing that platform's own ad products.
"[GroundTruth clients] can work with our team to create or upload designs, select broadcast areas, access GroundTruth's custom Location Audience segments, and more," adds Ted Babitz, VP -Supply at GroundTruth, in a blog post announcing the deal.
"The potential for delighting customers is limitless and we're excited to see what our client partners come up with. Will they shock and awe customers with Snap Ads that are so relevant that they feel completely personalized? Will businesses create unique Geofilters and send consumers scouring far and wide to collect and share them? Time will have to tell."